21 Oct

October Technical Lunch and Partner Events!!
October Technical Lunch: How to Skillfully Master Conflict
We are excited to have Sue Kenfield, M.A., CEO of See It Thrive™ as our October Technical Lunch speaker. Sue will be presenting on mastering conflict.  Participants in this session will:
• Increase their understanding of different approaches to conflict.
• Enhance their confidence to address conflict with peers and subordinates.
• Learn how to lead their way through to effective resolutions.
• Develop effective strategies to manage conflict in the complexities of the current workplace.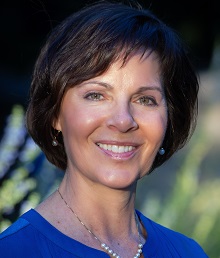 Sue Kenfield, M.A., CEO of See It Thrive™, specializes in strengthening leadership and transforming complex interpersonal human dynamics within organizations, communities, and individuals. She empowers people and organizations to maximize their success by improving leadership, communication skills, team dynamics, and emotional/behavioral intelligence skills, reducing drama and dysfunction. Her clients benefit from her real-world knowledge, experience, wisdom and unique insight. Sue masterfully applies her knowledge and experience in a compelling manner to elevate and maximize organizational and individual performance to achieve greater success.
Please register ahead of time to ensure there is a proper headcount for lunch.  Drop-ins will be allowed if there is space and may pay at the event but are not guaranteed lunch.  
DATE: Tuesday, October 22nd
TIME: 11:30-1:00
VENUE: Republic Plaza
370 17th St, Concourse Level
Denver CO 80202
COST: $10 Member, $15 Non-member
Lunch is generously provided by Merrill Lynch!
REGISTER HERE:  October Technical Lunch
Partner Events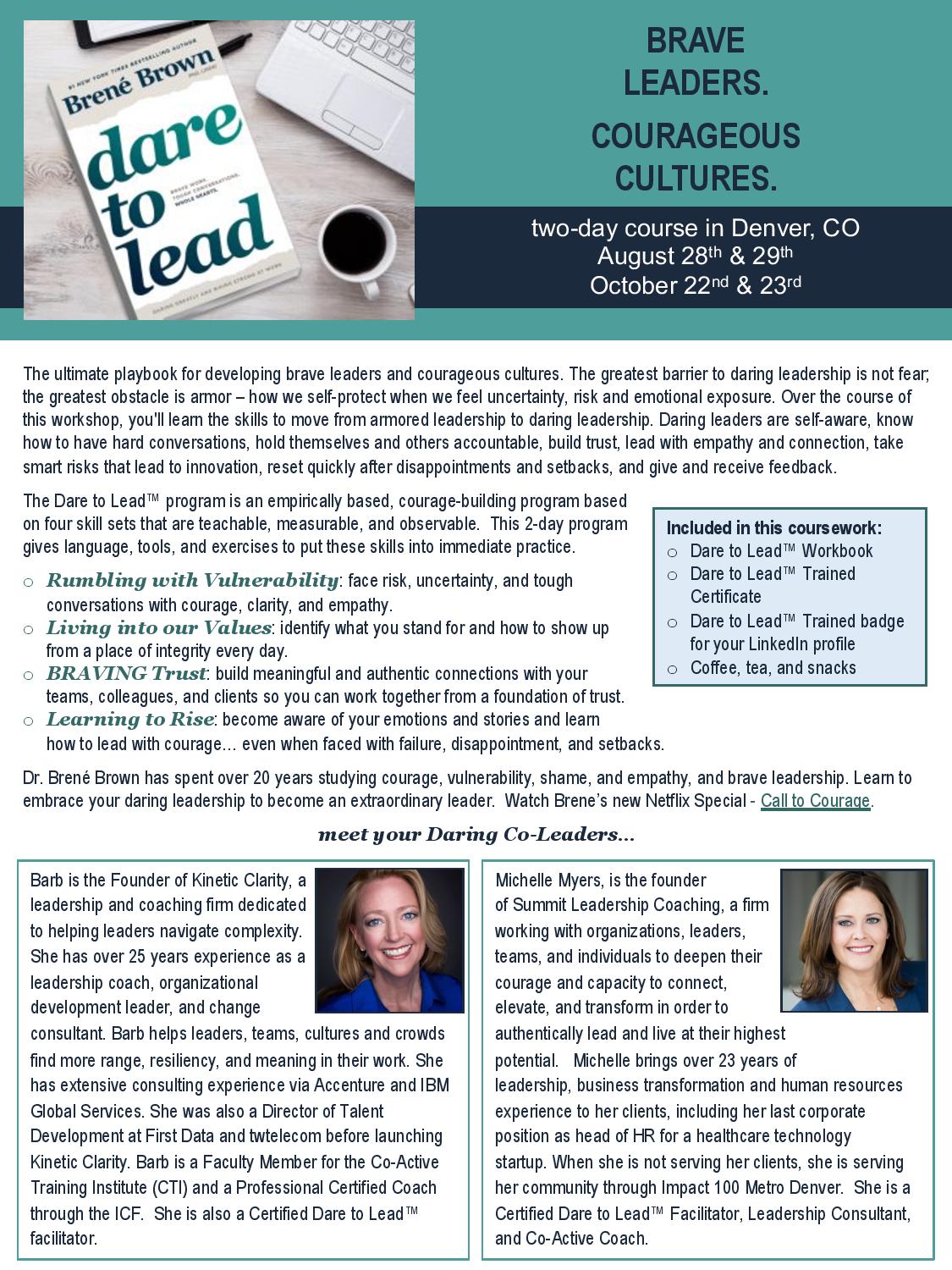 DATE: Tuesday, October 22nd and Wednesday, October 23rd
TIME: 8:00 am-5:30 pm
Regular Price: $1195 ($995 for WOGA)
$200 Discount for WOGA Members – Discount Code: WOGA2019
REGISTER HERE: WOGA Members Register HERE
If you are excited to become a Brave Leader and would like to take this course, but the $995 is a personal financial hurdle you will not be able to overcome, please send us an email to info@wogacolorado.org and let us know the details of your situation.  We will review requests for financial assistance on a case by case basis.
We believe the skillsets being taught are valuable and will help our members reach their highest potential and reach their goals.
Whether you are already a supervisor, or leading from any chair, these skills will help you in all aspects of your life.
 Rumbling with Vulnerability face risk, uncertainty, and tough conversations with courage, clarity, and empathy.
Living into our Values identify what you stand for and how to show up from a place of integrity every day.
BRAVING Trust build meaningful and authentic connections with your teams, colleagues, and clients to work together from a foundation of trust.
Learning to Rise become aware of your emotions and stories and learn how to lead with courage… even when faced with failure, disappointment, and setbacks.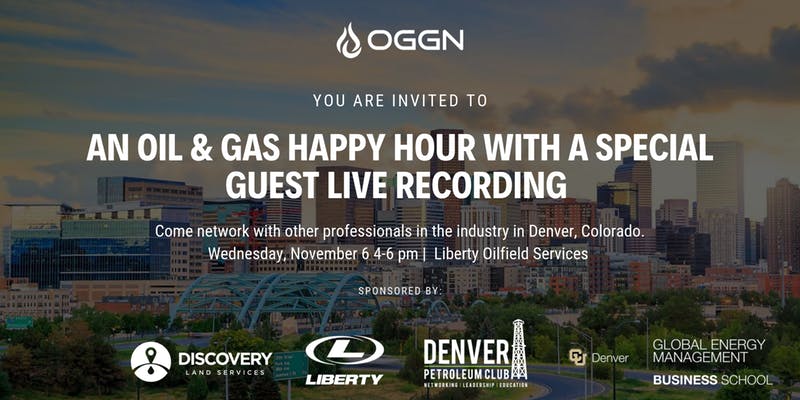 The second OGGN Denver Happy Hour is already shaping up to be a big success. Come hang out with your peers and meet other Oil and Gas professionals, in what has been called "The best O&G Happy Hour in Denver".
Free food, drinks and a live podcast that we have to keep under wraps for now. Plus a portion of our proceeds goes to Oilfiled Helping Hands (Rockies) and SafeHouse Denver. We fund the fight!
Click here to sign up!

YOU'RE INVITED
2019 Denver Petroleum Data Symposium
"Does Your Data Fuel Value?"
November 13, 2019 – Occidental Petroleum (formerly Anadarko Petroleum)
Why You Should Attend
The agenda for the 2019 Denver Petroleum Data Symposium is filled with great presentations on a variety of data related topic. The common theme for the full day is "Does Your Data Fuel Value?"  The agenda is now available and features great presentations including our Keynote "Dreaming of AI? Start With Fundamental Analytics" by Kentaro Kawamori, "Gas Production Prediction Using Machine Learning" with Tania Mukherjee, "Anadarko Core Store – Corporate Core Data Repository" with James Miller, and our Panel Discussion "Proving Value From Data Transformation."
How to Register
Save your spot by registering on our website. Thanks to our wonderful sponsors, registration starts at only $100USD for members. This includes the full day of presentations, all snacks and meals, and our happy hour in a friendly networking environment. Discounts are available for groups of 5 or more, please contact us to get your discount code.
Become a Sponsor
We are still seeking additional sponsors for this event. Make sure your company is seen supporting the data management community in Denver, and enjoy benefits such as registration discounts, access to contact lists and more.  Please visit our website to obtain the Sponsorship Kit – the deadline for sponsorship is October 11, 2019.
Public Training
PPDM will be offering Public Training the day after this event for those interested in our NEW 'What Is A Completion' class. More information is available on our website. This training is NOT included as a part of the Workshop and requires separate registration.