02 Oct

October 2019 Newsletter

October is here and holidays are on the horizon!!  In the meantime, there are several great WOGA events coming up this month.  Take some time for yourself and join us!
October Lean In Circle Lunch: Influencing Through Inquiry
Join us on Tuesday, October 8th as we welcome Dena Lund, COO of Sterling Energy and huge WOGA Lean In advocate, to discuss how we can influence through inquiry.
We will share and discuss different tactics we can use when we're speaking in a meeting, to a manager, a client, or even a coworker in a way that allows for expectation management, ensures you are asking the right questions and even set up others for success.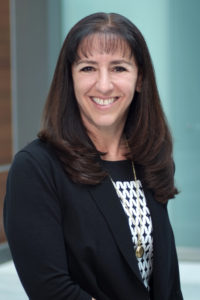 DATE: Tuesday, October 8th
TIME: 11:00-12:30
VENUE: Sterling Energy Offices
1200 17th St 2nd Floor, Mt Evans Conference Room
Denver, CO. 80202
COST: $10 Member, $15 Non-member
Lunch is generously provided by Sterling Energy!
REGISTER HERE:  October Lean-In Lunch
October Technical Lunch: How to Skillfully Master Conflict
We are excited to have Sue Kenfield, M.A., CEO of See It Thrive™ as our October Technical Lunch speaker.  Sue will be presenting on mastering conflict.  Participants in this session will:
• Increase their understanding of different approaches to conflict.
• Enhance their confidence to address conflict with peers and subordinates.
• Learn how to lead their way through to effective resolutions.
• Develop effective strategies to manage conflict in the complexities of the current workplace.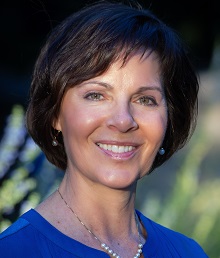 Sue Kenfield, M.A., CEO of See It Thrive™, specializes in strengthening leadership and transforming complex interpersonal human dynamics within organizations, communities, and individuals. She empowers people and organizations to maximize their success by improving leadership, communication skills, team dynamics, and emotional/behavioral intelligence skills, reducing drama and dysfunction. Her clients benefit from her real-world knowledge, experience, wisdom and unique insight. Sue masterfully applies her knowledge and experience in a compelling manner to elevate and maximize organizational and individual performance to achieve greater success.
Please register ahead of time to ensure there is a proper headcount for lunch.  Drop-ins will be allowed if there is space and may pay at the event but are not guaranteed lunch.  
DATE: Tuesday, October 22nd
TIME: 11:30-1:00
VENUE: Republic Plaza
370 17th St, Concourse Level
Denver CO 80202
COST: $10 Member, $15 Non-member
Lunch is generously provided by Merrill Lynch!
REGISTER HERE:  October Technical Lunch
Emotional Intelligence Seminar
We apologize for any inconvenience, but WOGA has decided to reschedule this event. If you had already registered, you should have received an email regarding the cancellation; you will also be refunded the registration fee.  WOGA finds the EQ topic one of the most sought after and we look forward to getting it back on our calendar in early 2020.
Partner Events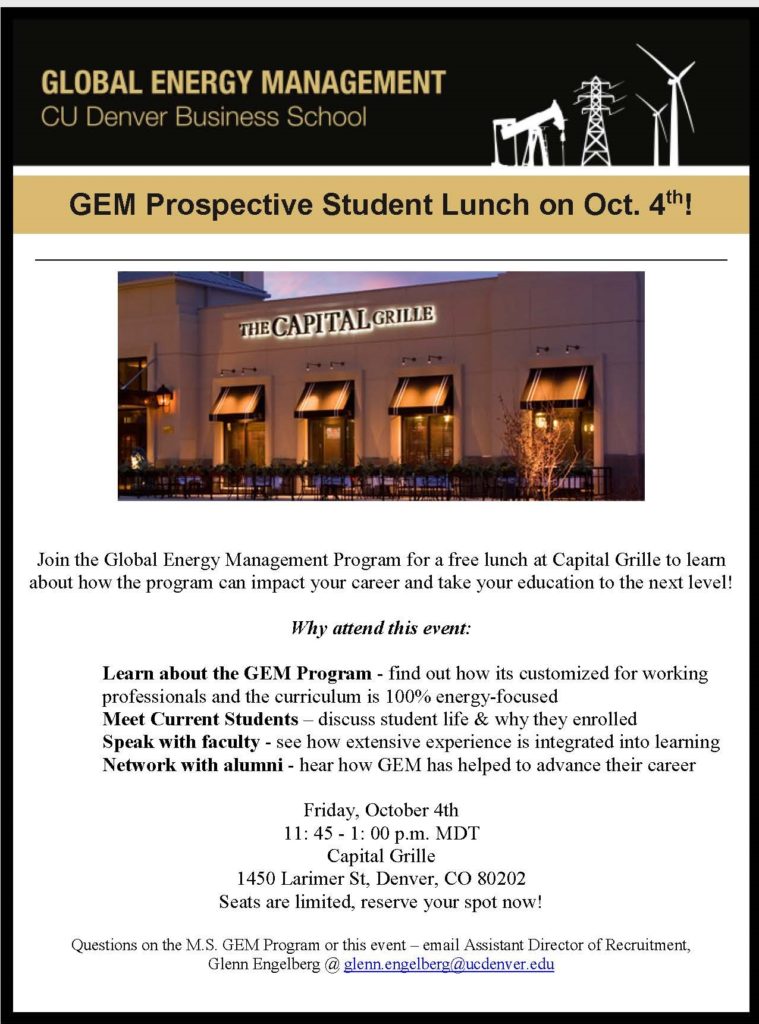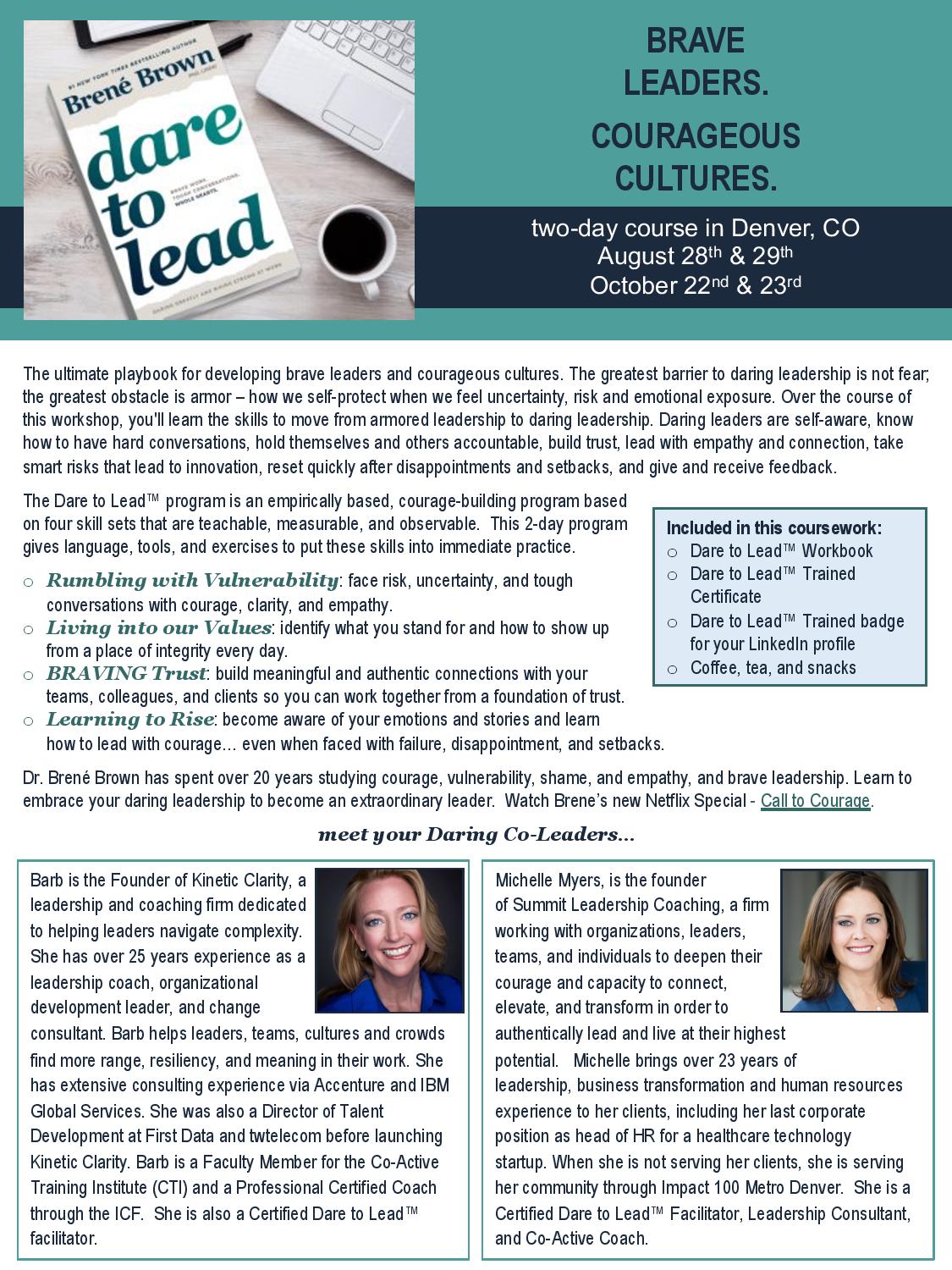 DATE: Tuesday, October 22nd and Wednesday, October 23rd
TIME: 8:00 am-5:30 pm
Regular Price: $1195 ($995 for WOGA)
$200 Discount for WOGA Members – Discount Code: WOGA2019
REGISTER HERE: WOGA Members Register HERE
If you are excited to become a Brave Leader and would like to take this course, but the $995 is a personal financial hurdle you will not be able to overcome, please send us an email to info@wogacolorado.org and let us know the details of your situation.  We will review requests for financial assistance on a case by case basis.
We believe the skillsets being taught are valuable and will help our members reach their highest potential and reach their goals.
Whether you are already a supervisor, or leading from any chair, these skills will help you in all aspects of your life.
 Rumbling with Vulnerability face risk, uncertainty, and tough conversations with courage, clarity, and empathy.
Living into our Values identify what you stand for and how to show up from a place of integrity every day.
BRAVING Trust build meaningful and authentic connections with your teams, colleagues, and clients to work together from a foundation of trust.
Learning to Rise become aware of your emotions and stories and learn how to lead with courage… even when faced with failure, disappointment, and setbacks.
Parting Thoughts
Who do you look up to?  What women inspire you?  Here are quotes from eleven amazing female athletes to motivate you!