29 Aug

WOGA September Lean In Lunch – Almost Full!

ONLY 10 SPOTS REMAINING!!  

SEPTEMBER LEAN IN CIRCLE LUNCH:  Keynote Speaker Debra Fine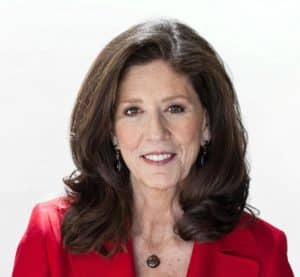 Join Denver's own nationally recognized keynote speaker, conversation and networking guru, and bestselling author Debra Fine for her fast paced, informative and interactive program The Fine Art of Small Talk: Every Conversation is an Opportunity for Success. Together we'll laugh, learn and leave with tools to develop and cultivate outstanding face-to-face conversation skills that build community, family, business and social relationships. Learn how to turn every conversation into an opportunity for success.
Fine presents to hundreds of audiences around the world that include the American Bar Association, Van Cleef and Arpels, Hyatt Hotels and Google. A Huffington Post blogger her media appearances include The Today Show, NPR, Fox Business News and CNN. Fine is the author of the bestselling books The Fine Art of Small Talk: How to Start a Conversation, Keep It Going, and Build Networking Skills—and Leave a Positive Impression (Hachette), translated and published in two dozen countries.
DATE:  Tuesday, September 11th
TIME: 11:00am – 12:30pm
VENUE:  Sterling Energy Offices
1200 17th St 2nd Floor, Mt Evans Conference Room
Denver, CO. 80202
Pricing:
WOGA member & signed book: $26
WOGA non-member & signed book: $31
WOGA member no book: $15
WOGA non-member no book: $20
There will be books at the event if for purchase the day of. Books are $11 each.
REGISTER HERE:  September Lean-In Lunch