03 May

WOGA May Newsletter

It's amazing how quickly and organically WOGA is growing and we have our amazing members and sponsors to thank for it.  Your participation and awesome feedback are so encouraging!  The WOGA Board is working hard to keep the great content and events coming that you all expect and enjoy!

In April, we had fantastic turnouts for both the Lean In Circle Lunch and Technical Lunch.  A BIG Thank You to Sterling Energy for their continued support of Lean In and to Greg Dighero of Encana for the interesting Technical Lunch on NGL's.

So many fun and exciting things coming up in May and beyond.  Sign-up now – those summer calendars fill up fast!

Friday, May 4 – Energy Industry Volunteer Day

Hope you've already registered and to see you at the HH following the volunteer opportunities!  See DPC event page for more information.

Tuesday, May 8 –  Lean-In Circle Lunch:  What Works for Women at Work:  Prove It Again Bias

We tend to overestimate men's performance and underestimate women's. Therefore men are often given the benefit of the doubt—and judged on their potential—while women are judged on their past performance. Women often have to provide more evidence of competence than men just to be perceived as equally competent. This meeting will help you identify Prove It Again bias and practice strategies for handling it.

Date:  Tuesday, May 8th

Time:  11:00am – 12:30 pm

Location:  Sterling Energy

1200 17th St., 2nd Floor Mt. Evans Conference Room

Denver, CO.  80202

REGISTER HERE:  May Lean-In Circle Lunch

Thursday, May 10 – WOGA Golf Clinic

What better way to celebrate the start to summer than to hit the links?!?  The grass is green, the air is fresh and your swing will be on point!  Join WOGA for our annual Golf Clinic and dial in your game (or get started in your golf career!).

The clinic will include three skill sessions (putting, chipping and driving) at Broken Tee Golf Course.
No experience needed.  Come to learn or just have fun!!
Practice clubs will be provided if you don't have your own.
Goodie bags (and we have some excellent swag this year!), and complimentary beverages/snacks are included with registration.
Bring your friends and introduce them to WOGA!!  If you are a member that brings a non-member (just let us know at the clinic), you'll receive a code to attend a WOGA Technical Lunch for free!
Date: Thursday, May 10th
Time: 5:00pm-8:00pm
Location: Broken Tee Golf Course
2101 W Oxford Ave.
Englewood CO, 80110
Register Now:  WOGA Golf Clinic
Sponsored by: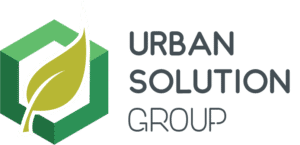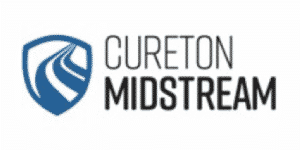 Thursday, June 7 – WOGA Happy Hour:  Hello Summer!
Join WOGA and Tegre Corporation for a roof-top Happy Hour on Thursday, June 7th.
Location:  Dominion Towers – Sky Deck 19th Floor, North Tower
600 17th Street
Denver, CO.  80202
Time:  4:30pm-6:30pm
Food and Beverages will be provided by Tegre!
$10 for WOGA Members, $15 for Non-Members
All proceeds will go to Oilfield Helping Hands!
Register Here:  Hello Summer! WOGA Happy Hour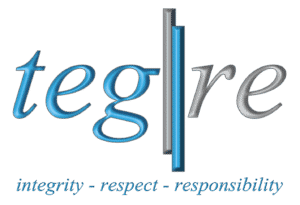 August 2 – SAVE THE DATE – WOGA Clay Shooting Clinic
Please save the date for this years WOGA Clay Shooting Clinic.  Exciting news – this years clinic will be held at the Cherry Creek State Park Family Shooting Center!  Look for more detail to come . . .
Industry News
Oilfield Helping Hands Clay Shoot
Join us May 18, 2018, for the OHH Rocky Mountain Spring Clay Shoot at Colorado Clays in Brighton, Colorado.
Enjoy a great day of shooting fun and MORE, including games, drawings, prizes and trophies.
Shooters provide own ammo (No. 7 1/2, 8, 9 shot only). Shooting teams consist of four shooters for $700 and includes a 4-person cart. Single shooters may register for $150 and will be teamed. Sponsors are encouraged to fly company banners. Sponsors need to provide banners to be displayed.
This year's door prize will be a Browning Silver Hunter 26″ barrel 3″ receiver, Semi-Auto 12-gauge shotgun.
Register Here:  OHH Clay Shoot
DPC Summer BBQ
This year's Summer BBQ will once-again be a FUNdraising event for charities selected by our 2018 Mentor Program – Environmental Learning for Kids, Max Fund, and Warren Village. Thanks to our amazing sponsors, including Camino Natural Resources, admission includes food, drinks, music, a silent auction, and networking with your peers from 5:00-8:00 PM on the rooftop of the DAC. We hope to see you there!
Register Here:  DPC Summer BBQ
COGA'S ENERGY SUMMIT: Growth. Expectations. Opportunities
The Energy Summit proudly enters its 30th year with a focus on "Growth. Expectations. Opportunities." Will the innovations and advancements of tomorrow solve the issues that industry is grappling with today in board rooms or on investor calls, or in city council halls, statehouses or the global stage? Over two days, our speakers will explore the growth opportunities afforded to industry, the expectations that come with domestic and global leadership and the opportunities to provide a cleaner energy future, a safer industry and a safer world. Make sure to take advantage of our COGA Member Discount and early registration pricing.
Dates: Tuesday, August 21st – Wednesday, August 22nd
www.theenergysummit.org