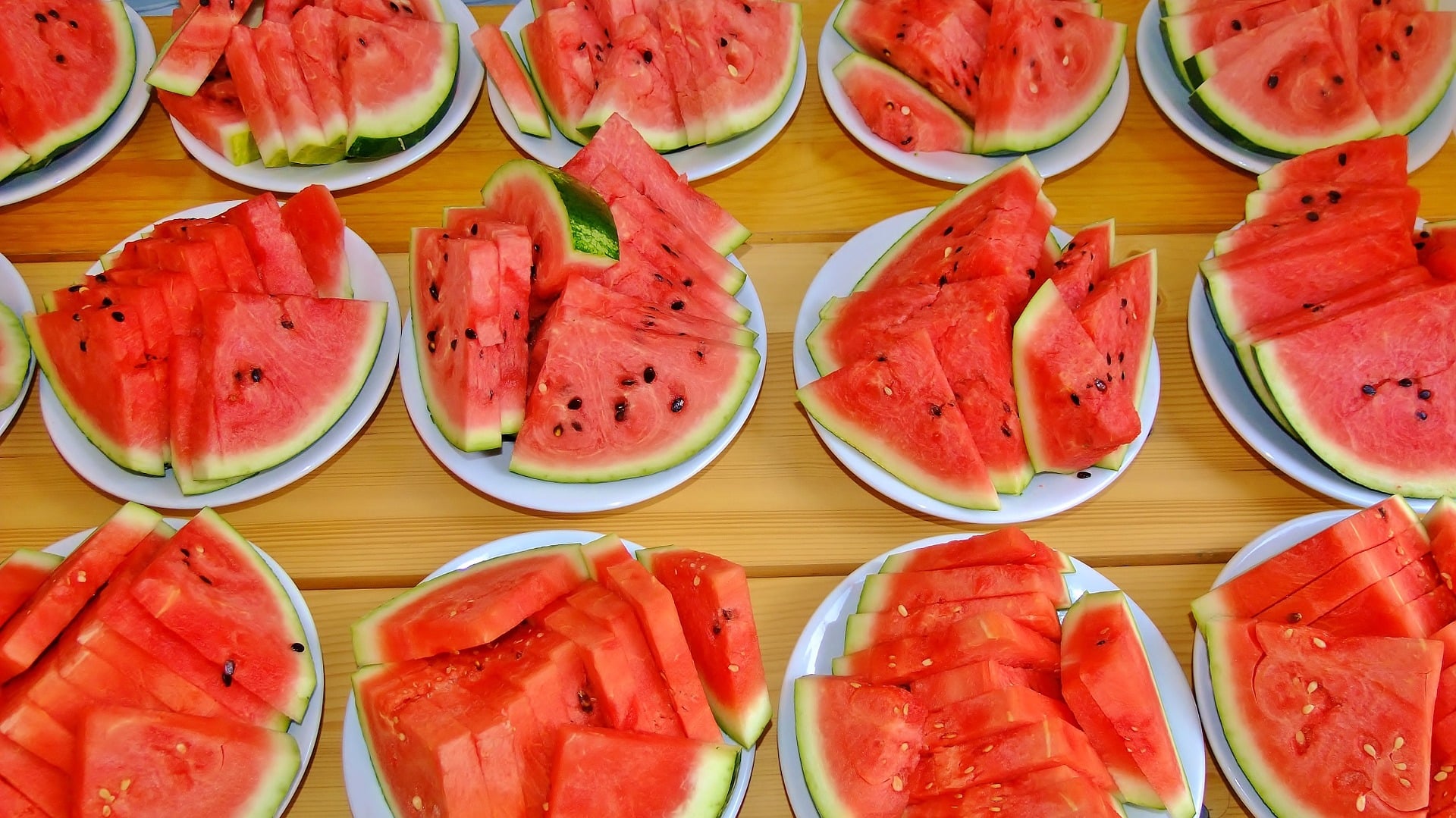 02 Aug

WOGA August Newsletter

It is shockingly and amazingly August – WOGA hopes you have had a sweet, sweet summer!  This year is flying by and we are so excited about the growth of WOGA and the influx of new members.  Summer may be drawing to a close, but there are lots of great events still coming up.  Take some time out of your busy schedule to attend.  And bring a friend!!

WOGA Sporting Clays Clinic
Never held a shotgun?  Ready to sharpen those shooting skills or try sporting clays? Please join WOGA for our Sporting Clays Clinic! This fun event will give you a chance to learn about clay shooting and have an advantage the next time you are at a corporate or industry shooting event!

August 10th at The Colorado Clays, 4:30 – 6pm
13600 Lanewood St.
Brighton, CO.  80603

Food and refreshments will be provided
$40 for Members, $50 for Non-Members

Register here:  WOGA Sporting Clays Clinic

Special thanks to MMR for sponsoring this event!  https://www.mmrgrp.com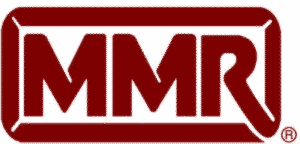 Lean In Circle Lunch
Join us for the next Lean In Circle Lunch on August 8th!  The topic is How to Manage Your Inner Critic & Claiming Your Strengths.  For more information, see our Event Calendar or Register Here.  Lean In Circle Lunch
Board Member Applications
WOGA is accepting Board Member Applications up until August 10th.  If you are interested in serving on WOGA's Board or you have questions about the positions available, please contact Erin at 720-545-5096.  The general requirements are:  Lead the planning and execution of one of WOGA's annual events, help with one networking event, participate in general fund raising, help with member recruitment and attend 35-50% of the WOGA events."
Thank you!
A big Thank You to Dawn Lima for presenting our July Technical Luncheon, 'Birth to Death' of Unconventional Horizontal Wells:  An Engineer's Story!  Dawn provided an excellent and interesting overview of the lifecycle of horizontal wells.  We appreciate everyone that attended and look forward to seeing you our next Technical Luncheon.  Don't forget to bring a friend or co-worker!
SAVE THE DATE!!
WOGA and sponsor Liberty Oilfield Resources would like to invite you to the WOGA Holiday Party.  Join us for delicious food, tasty beverages and general holiday cheer!  The party will be held December 7th at the Liberty offices, from 4-6pm.  Register now and get this fun event on your calendar!  WOGA Holiday Party
Industry Events
The Energy Summit
Come join the Colorado Oil & Gas Association at The Energy Summit: cleaner, better, further, safer on August 22-24, 2017 at the Colorado Convention Center.  The Energy Summit includes many excellent speakers, including the women featured in the information below.
Please follow the link for more information and registration: https://theenergysummit.org/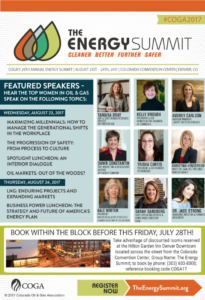 Frac Sand Conference
Join Anna Thauberger, WOGA Secretary, at the Industrial Minerals Frac Sand Conference coming up in September.  WOGA members receive a 15% discount on registration (enter WOGA-17FRACMP) and you may even qualify to attend for free!  Learn more and register here:  https://www.indmin.com/events/frac-sands-conference/details.html