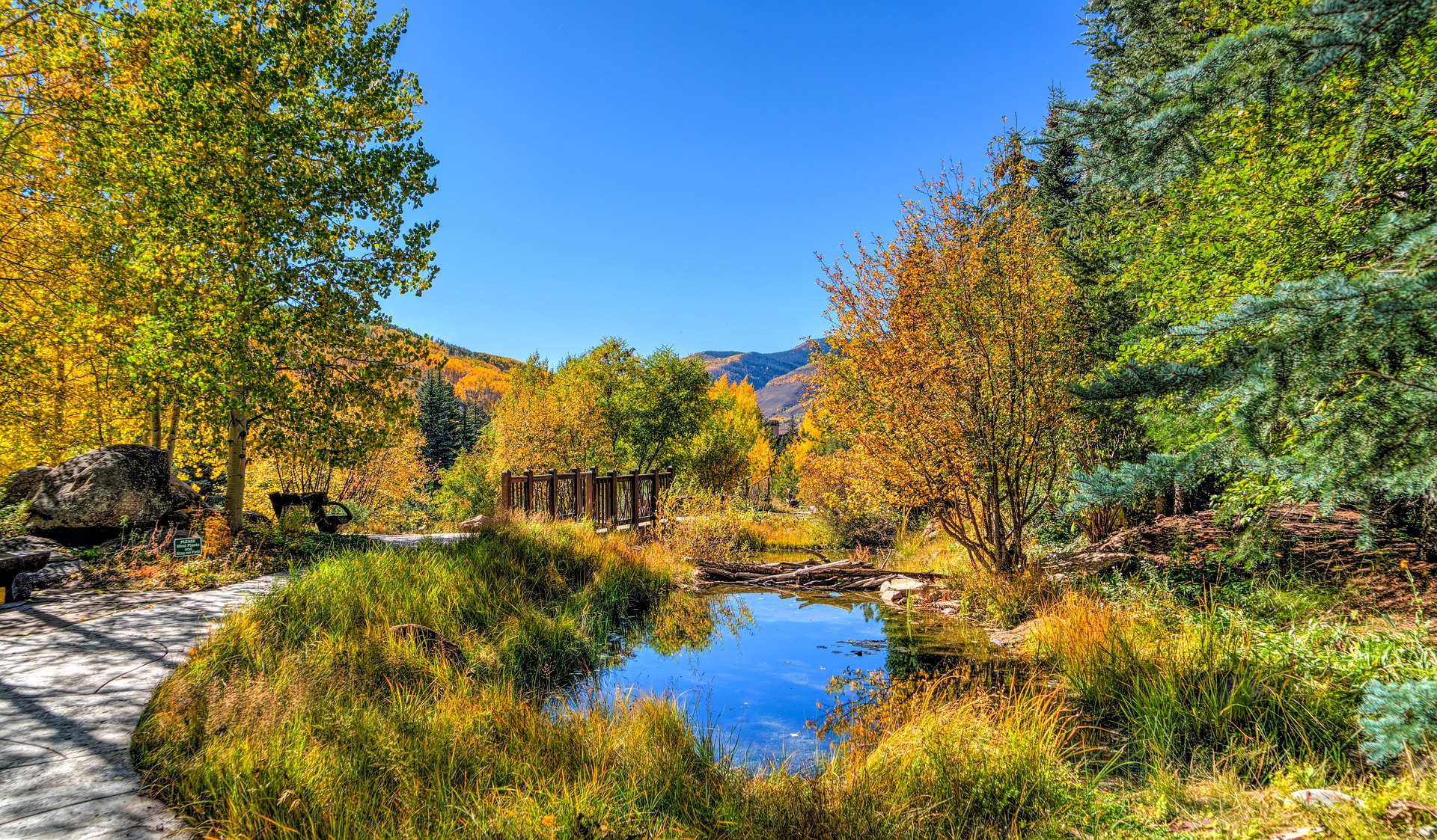 02 Aug

WOGA August Newsletter

It is officially August! This year is going by fast so make sure to take a break to enjoy the warm weather. WOGA hopes you have enjoyed your summer thus far.

We have very exciting events coming up for you – read on to find out the details and make sure to register early to reserve your spot!

LEAN IN CIRCLE LUNCH:  August Topic – "Harnessing the Power of Stories"

DATE:  Tuesday, August 14th
TIME: 11:00-12:30
VENUE:  Sterling Energy Offices
1200 17th St 2nd Floor, Mt Evans Conference Room
Denver, CO. 80202

COST: $10 Member, $15 Non-member

Lunch is generously provided by Sterling Energy!

REGISTER HERE:  August Lean-In Lunch

LEAN IN CIRCLE LUNCH:  September Topic – Keynote Speaker Debra Fine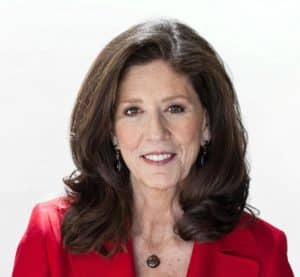 Join Denver's own nationally recognized keynote speaker, conversation and networking guru, and bestselling author Debra Fine for her fast paced, informative and interactive program The Fine Art of Small Talk: Every Conversation is an Opportunity for Success. Together we'll laugh, learn and leave with tools to develop and cultivate outstanding face-to-face conversation skills that build community, family, business and social relationships. Learn how to turn every conversation into an opportunity for success.
Fine presents to hundreds of audiences around the world that include the American Bar Association, Van Cleef and Arpels, Hyatt Hotels and Google. A Huffington Post blogger her media appearances include The Today Show, NPR, Fox Business News and CNN. Fine is the author of the bestselling books The Fine Art of Small Talk: How to Start a Conversation, Keep It Going, and Build Networking Skills—and Leave a Positive Impression (Hachette), translated and published in two dozen countries.
DATE:  Tuesday, September 11th
TIME: 11:00-12:30
VENUE:  Sterling Energy Offices
1200 17th St 2nd Floor, Mt Evans Conference Room
Denver, CO. 80202
Pricing:
WOGA member & signed book: $26
WOGA non-member & signed book: $31
WOGA member no book: $15
WOGA non-member no book: $20
There will be books at the event if for purchase the day of. Books are $11 each.
Registration opens Monday, August 6th. Only 60 spots available so sign up before registration closes.
MEMBER FEATURE
This months Member Feature is Heather Day, Regional Manager  – US Northwest with Airswift!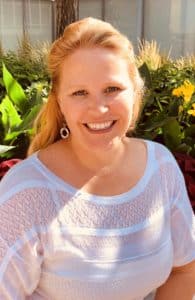 Heather Day is the Regional Manager for the Northwest U.S., encompassing CO, WY, MT, ND, UT and PA. She is responsible for client relationships, developing new business, overseeing existing business in this region, and developing and managing the internal staff for this region. She has more than fifteen years' experience in management and sales.
Heather joined Airswift in 2013 as the Regional Manager for the Alaska Region. She oversaw an internal team of seven and a contractor base of over 150, along with a multimillion dollar budget. In 2014, Heather moved to Denver to open the Rockies and Bakken region for Airswift. In 2015, Heather was awarded Sales Person of the Year, having grown the region by 138%. Since opening this region, Heather has brought multiple new clients to Airswift, and developed and grown relationships with existing clients.
Prior to joining Airswift, Heather was the Director of a remote lodging facility (man camp) in the South Texas oil field. Heather went to college at Northern Arizona University, getting her degree in Sociology.
How has being a member of the WOGA Community impacted you personally or professionally?
Since joining WOGA I have gained knowledge, a network of amazing women in the industry, and been able to participate in Lean In Circles and other events that have helped me develop and grow professionally and personally.
What has been your favorite memory of your involvement with WOGA?
WOGA has been a wonderful experience.  I would say my most favorable memory to date would probably be the clay shoot we did in 2017.  There was a great turn out of women, and it was a fun event that also led to the meeting of several other amazing women.
If you would like to nominate a WOGA member for the Member Feature, please email info@WOGAColorado.org with more information! We love highlighting our wonderful members!
INDUSTRY PARTNERS
Energy Proud Rally
Celebrate Oil and Gas in Colorado at Energy Proud 2018!  This event is August 2nd at the Colorado Capitol – attend this great event and stand proud!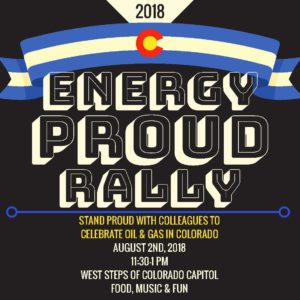 Women In Geology 2018
Check out Women In Geology 2018 put on by The Rocky Mountain Association of Geologists on August 21st!  This event will be held at The American Mountaineering Center in Golden and will feature the documentary "Rock Stars–Pioneering Women in Petroleum Geology".
More information on this event can be found here:  Women in Geology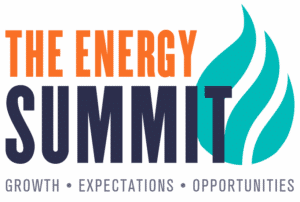 COGA'S ENERGY SUMMIT: Growth. Expectations. Opportunities
The Energy Summit proudly enters its 30th year with a focus on "Growth. Expectations. Opportunities." Will the innovations and advancements of tomorrow solve the issues that industry is grappling with today in board rooms or on investor calls, or in city council halls, statehouses or the global stage? Over two days, our speakers will explore the growth opportunities afforded to industry, the expectations that come with domestic and global leadership and the opportunities to provide a cleaner energy future, a safer industry and a safer world. Make sure to take advantage of our COGA Member Discount and early registration pricing.
Dates: Tuesday, August 21st – Wednesday, August 22nd
www.theenergysummit.org