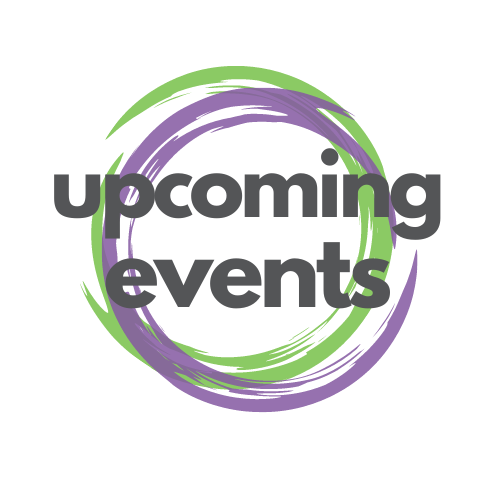 28 Oct

UPCOMING EVENTS
Lean In Luncheon – November 16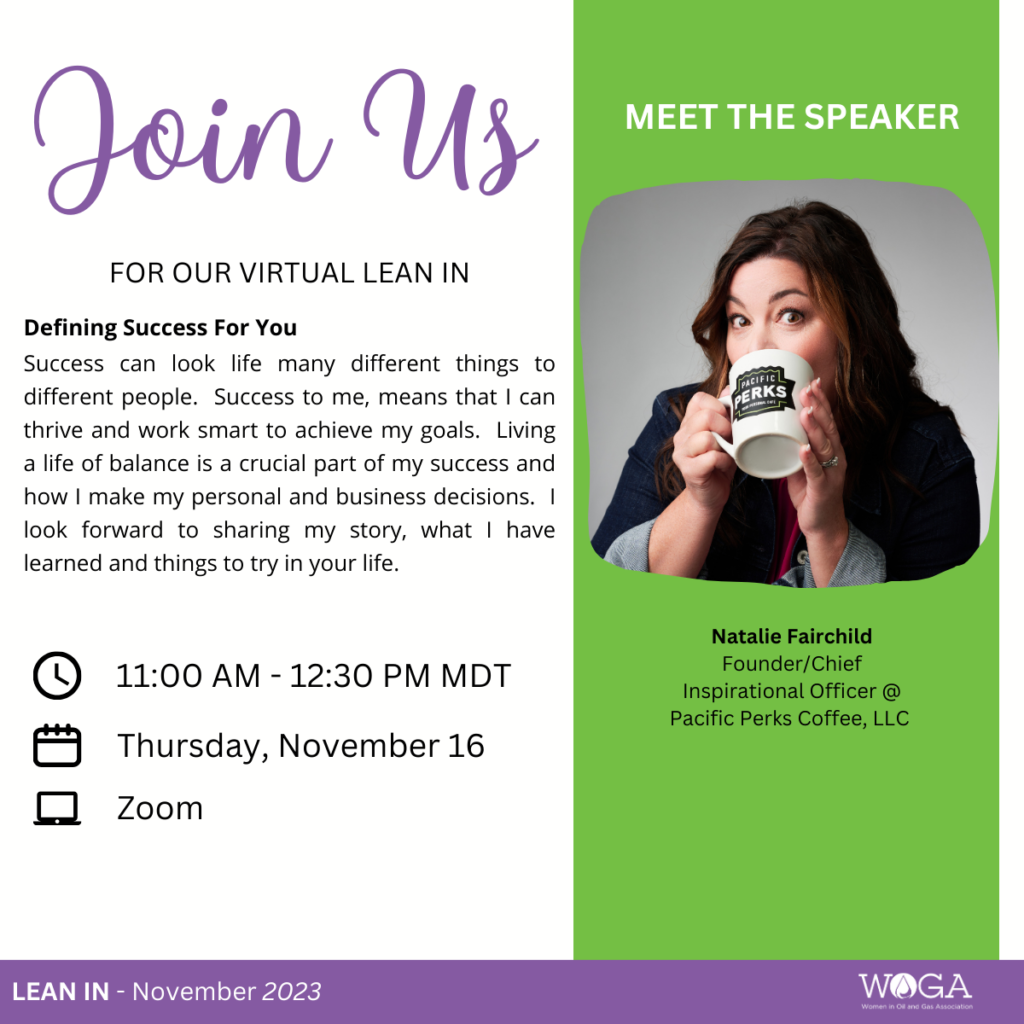 Natalie Fairchild is Founder and Chief Inspirational Officer of Pacific Perks Coffee! She grew up in the Pacific Northwest, however spent 13 years in the Denver area. For the past 15 plus years she has been leading her company to growth year after year (minus 2020 ;o)). She contributes her success to surrounding herself with the right people, doing what she says she is going to do and being committed to a balanced life.
Natalie serves on many Boards in her community, such as A Caring Closet & SW SHRM, where she is the Director of HR Coffee Talks. She is most proud of the team and culture she has built at Pacific Perks, by creating jobs with flexibility and great pay for her employees.
Pacific Perks has just become a Franchise and she is excited to give the opportunity she has had to others looking to thrive and with their lives at the center.
Success can look life many different things to different people. Success to me, means that I can thrive and work smart to achieve my goals. Living a life of balance is a crucial part of my success and how I make my personal and business decisions. I look forward to sharing my story, what I have learned and things to try in your life.
Venue: ZOOM
Starts: Thu, November 16, 2023, 11:00 am MST
Ends: Thu, November 16, 2023, 12:30 pm MST
---
---
REGISTER NOW!
WOGA Holiday Party
Thursday, November 30 at 4:30pm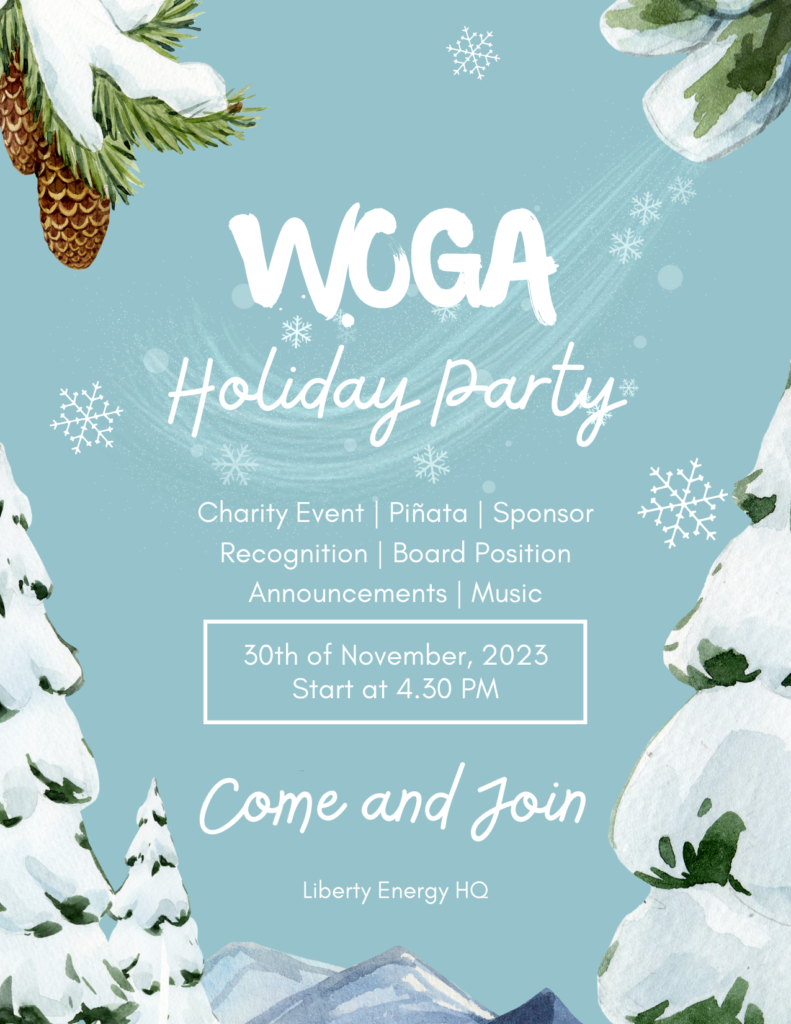 WOGA is set to once again host the event that marks the beginning of the Oil and Gas Holiday Party Season, featuring savory eats from So Damn Gouda and the highly anticipated return of the On Pointe (Natural Resources) Consulting's "spirited" piñata, accompanied by its equally festive counterpart, Boozy Bounty for our piñata buster.
Join us on Thursday, November 30 as we once again gather to raise money for Food for Thought – a charity that we all know and love dearly. So many of us have become friends with Bob and his crew over the many years of volunteering and he said he'll be back again this year to celebrate with us. Every single dollar we raise from the tickets to this event and from the piñata ticket sales will go to Food for Thought.
---
---
Friday, 12/15 – Rocky Mountain Pipeliners & GPA Midstream 2023 Holiday Party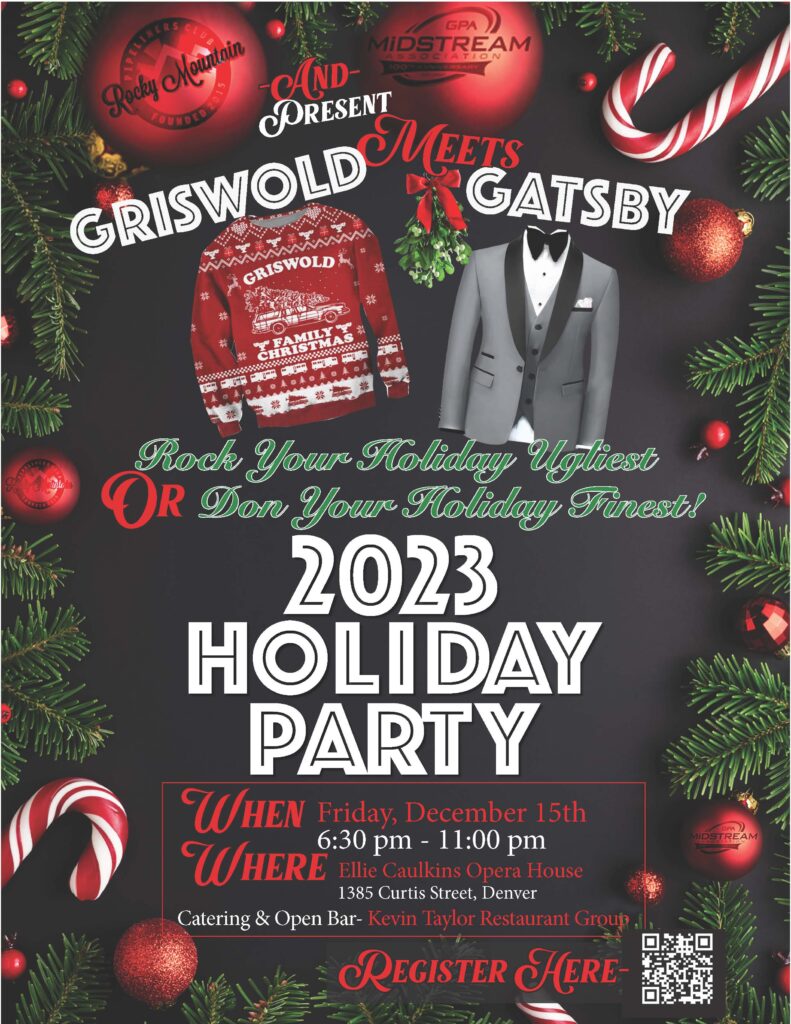 ---
---
Check out some upcoming Events over at our sister organizations…