09 Sep

There is still time to register!
September Lean In Circle Lunch: Career Change – Positive Approaches to Opening Doors
We all experience changes in our career.  Join WOGA for our September Lean In Lunch where you will learn how to positively navigate these shifts by re-envisioning your career. Our guest speakers are Caley Van Cleave and Whitney Van Cleave!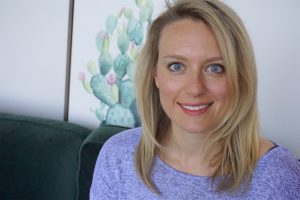 Caley Van Cleave – Managing Partner
Whether navigating new growth strategies or landing top talent, she has worked hands-on with business leaders finding valuable solutions for most of her career. Prior to co-founding Iridium Consulting Company, Caley served as the Vice President in two previous award-winning consulting and search firms. In both companies, she supported clients in identifying new approaches to their businesses and teams. In addition, Caley has successfully coached professionals across all levels of an organization to effectively advance their careers. She serves as a speaker and workshop administrator on human capital strategies, career development skills, soft skill development, energy industry and other key topics for private organizations, associations, and educational institutions. As an active member of the community, Caley currently serves as the President Elect on the board of the Colorado chapter of the Women's Energy Network (WEN), an international organization an international organization of 6,800+ women professionals who work across the energy value chain.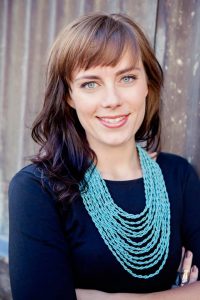 Whitney Van Cleave – Managing Partner
Whitney has worked with organizational leaders across industries in identifying new techniques to improve business processes, to manage human capital resources, and to revamp marketing & sales strategies. Before establishing Iridium Consulting Company, Whitney led technical recruiting initiatives, human capital strategies, and marketing projects for clients at two previous award-winning firms. In addition, she has held multiple leadership roles in marketing and communications, which allows her to implement new technologies and strategies to serve our client's dynamic needs. Whitney currently sits on the board of the Denver chapter of Young Professionals in Energy (YPE), a national organization devoted to facilitating the advancement of young professionals in the energy industry.
DATE: Thursday, September 10th
TIME: 11:00am-12:30pm
VENUE: Virtual – Zoom Meeting
COST: $10 Member, $15 Non-member
Please note attendee will get a meeting registration invite in their pre-meeting email the week before and then again the day before the luncheon.
If you are a Lean In Annual Member that paid for the whole year, you do not have to register. You are already pre-registered for every Lean In event. 
REGISTER HERE:  September Lean-In Lunch
September Tech Lunch: Renewables and the Job Market
Please join WOGA as we welcome Lauren Quillian to discuss renewables and how they'll impact the job market. We look forward to seeing you there!
Lauren is an energy industry professional, working as the Energy & Environmental Policy in the Strategy, Planning, and External Affairs department at Xcel Energy. In her role, creates and executes on leading environmental strategies for the Company and works collaboratively to develop robust and supportive public policy. Along with her colleagues, she helped the company publish its first carbon report, Building a Carbon Free Future, outlining aggressive carbon reduction goals and the policy needed to achieve those goals. Among other projects, she works on strategies to address greenhouse gas emissions from the use of natural gas.  
Lauren has a Master's in Public Administration from Columbia University's School of International and Public Affairs and a Bachelor's in Foreign Affairs from the University of Virginia. She also has four years of experience working for a contractor for the U.S. Agency for International Development. She spent time abroad in Africa and Latin America.  In 2009, she lived in Equatorial Guinea, where she was helping the government set up a Social Needs Fund to provide more services to their citizens.  
In 2005, Lauren biked across the United States with a non-profit called Bike and Build.  They spent 10 weeks of biking and built houses for the local Habitat for Humanity on their days off. This bike ride is also where she fell in love with Colorado and what brought her back to Denver 6 years later to start her career in energy policy.
DATE: Thursday, September 24th
TIME: 11:30am-12:30pm
VENUE: Virtual – Zoom Meeting
COST: $10 Member, $15 Non-member
Please note all attendees will get a meeting registration invite prior to the event. 
REGISTER HERE: September Tech Lunch