18 Nov

Tech Lunch, Lean In, and Holiday Party
November Technical Lunch: Overview on Gas Processing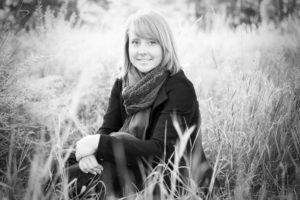 Sign up today for our last Tech Lunch for the year! We are excited to have Jesica Ryczko as our November Technical Lunch speaker.  Jesica will be discussing Glycol dehydration at the field level, and then mol sieve, cryo, and amine processing at the facility level.
Jesica Ryczko is a progressive, results-driven leader with 8+ years of proven performance in engineering and business. Currently, as a Reliability Engineer and Program Manager at DCP Midstream, she manages large scale maintenance and optimization projects across the company. Prior she spent 3 years in consulting in Upstream and Midstream O&G and 2.5 years as a Project Engineer in the chemical manufacturing industry in Houston. All of the positions have required a strong ability to influence without authority. She has experience working with C-Suite, executive level leaders, and Clients across various industries including Oil and Gas (O&G), Chemicals, and Consumer Products.
Outside of her professional life her biggest passions are travel and exploration. She has been to 30 countries and 39 US states with a focus on adventure travel. Some of her favorite experiences have been scuba diving in the Red Sea, exploring the Valley of the Kings in Egypt, exploring temples in Myanmar, living with a local family in the heart of the Amazon in Brazil, caving in the Son Dong Cave in Vietnam, and trekking through Patagonia. Solo travel has exposed her to new cultures and diverse ways of thinking, which she applies every day at work and outside.
Please register ahead of time to ensure there is a proper headcount for lunch.  Drop-ins will be allowed if there is space and may pay at the event but are not guaranteed lunch.  
DATE: Wednesday, November 20th
TIME: 11:30-1:00
VENUE: Republic Plaza
370 17th St, Concourse Level
Denver CO 80202
COST: $10 Member, $15 Non-member
Lunch is generously provided by Merrill Lynch!
REGISTER HERE:  November Technical Lunch
2020 Lean In Lunch Program
Registration for our Lean In 2020 Program is now open! Please note that the lunches will take place on the 2nd Thursday of every month!

Click here to reserve your spot today!
Register Now and Get the WOGA HOLIDAY PARTY on Your Calendar!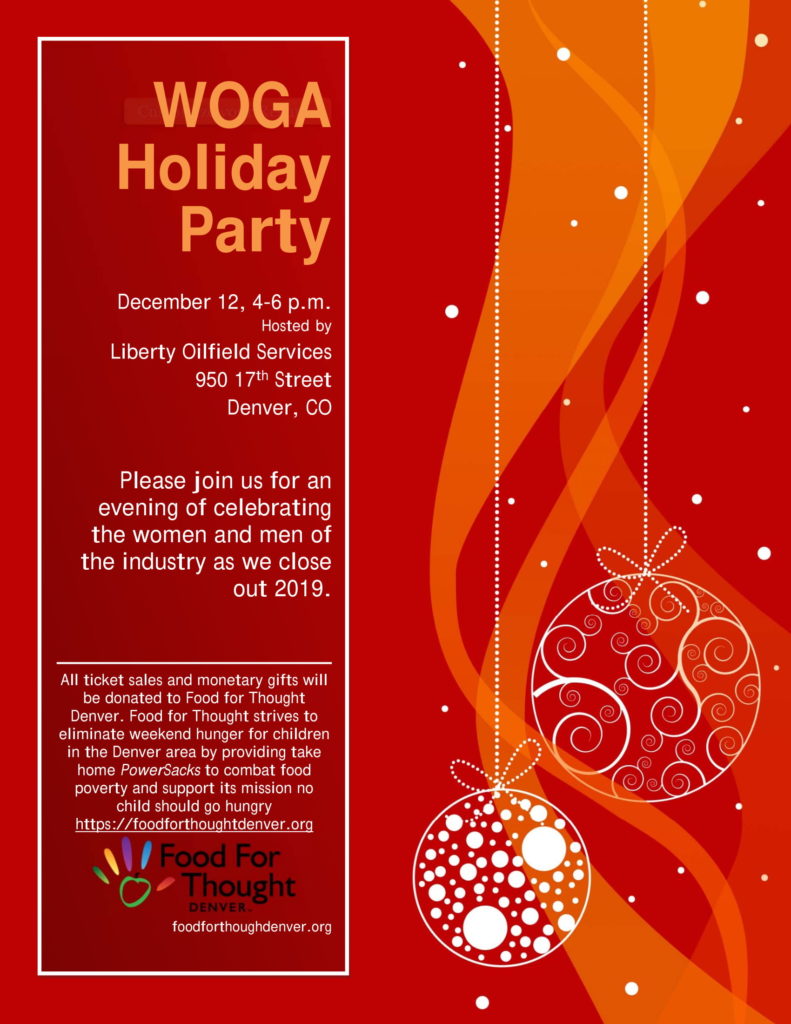 The WOGA Holiday Party will be December 12th and will be generously hosted again this year by Liberty Oilfield Services.  This event is open to women and men – we can't wait to celebrate the fantastic year of education, networking and fun that WOGA brought to it's members in 2019!
REGISTER HERE:  WOGA 2019 Holiday Party