10 Mar

Sign up today!
March Lean In Circle Lunch: Making Intentional Choices, Forming Good Daily Habits, and Personal Discipline
We are happy to welcome Margot Timbel as our keynote speaker this month. Margot's talk will emphasize the importance of making intentional choices, dealing with errors and how to productively recover from them, and making and keeping good daily habits.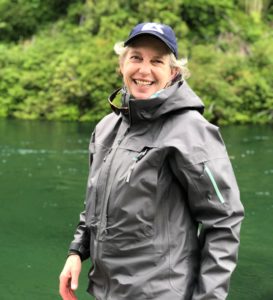 Margot Timbel didn't know total depth from touchdown when she began her energy industry career as a geologist with Amoco Production Company in Denver in 1979. Thirty-five years later, in 2014, she retired from only the second company she worked for — Anschutz Exploration Corporation — as their Senior Vice President. Having worked all over the United States and overseas, Margot has experienced the industry from the viewpoint of a technical person, supervisor, manager, quality consultant, leader and executive. She has worked in all facets of the upstream business including field operations, environmental and safety supervision and litigation support. Her numerous roles also include wife, mother, daughter, sister, friend and colleague.  Margot is a graduate of Princeton University, the mother of two, wife of Ned and co-founder with Ned of Comeback Yoga, a nonprofit service organization delivering free trauma-informed Veterans Yoga to military families and their caregivers in the greater Denver metro area.
DATE: Thursday, March 12th
TIME: 11:00-12:30
VENUE: Sterling Energy Offices
1200 17th St 2nd Floor, Mt Evans Conference Room
Denver, CO. 80202
COST: $10 Member, $15 Non-member
Lunch is generously provided by Sterling Energy!
REGISTER HERE:  March Lean-In Lunch
WOGA GEAR IS HERE!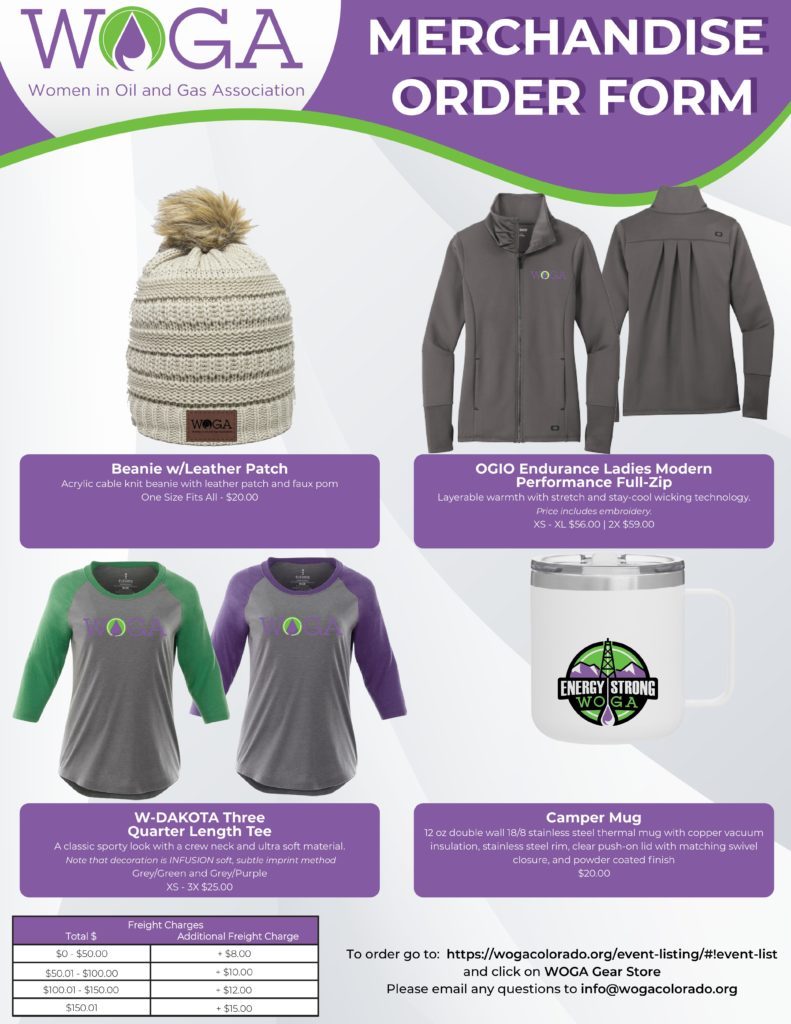 Order your new WOGA Gear by March 11th!!  We are so excited to bring you several options to show how proud you are to be a woman in the O&G Industry.  Couple of highlights:
The baseball T is soft and comfy – perfect for casual Friday's and weekend BBQs!
The super-stylish full-zip performance jacket can go from yoga to the field
Represent in this fun beanie, while keeping warm through the spring snow storms
The camper mug features our Special Edition WOGA/Energy Strong logo! Thank you to ENERGY Strong for supporting and collaborating with us on this mug. The logo is only available on this mug at this time, so get yours today!!
All of these high-quality items will be shipped directly to you, so no need to worry about the hassle of pick-up!  Please make sure to add the correct shipping amount for your order sub-total.
Thank you for supporting WOGA and women in the Oil &Gas Industry!
Click on Register Now  to start your order.
Industry Partners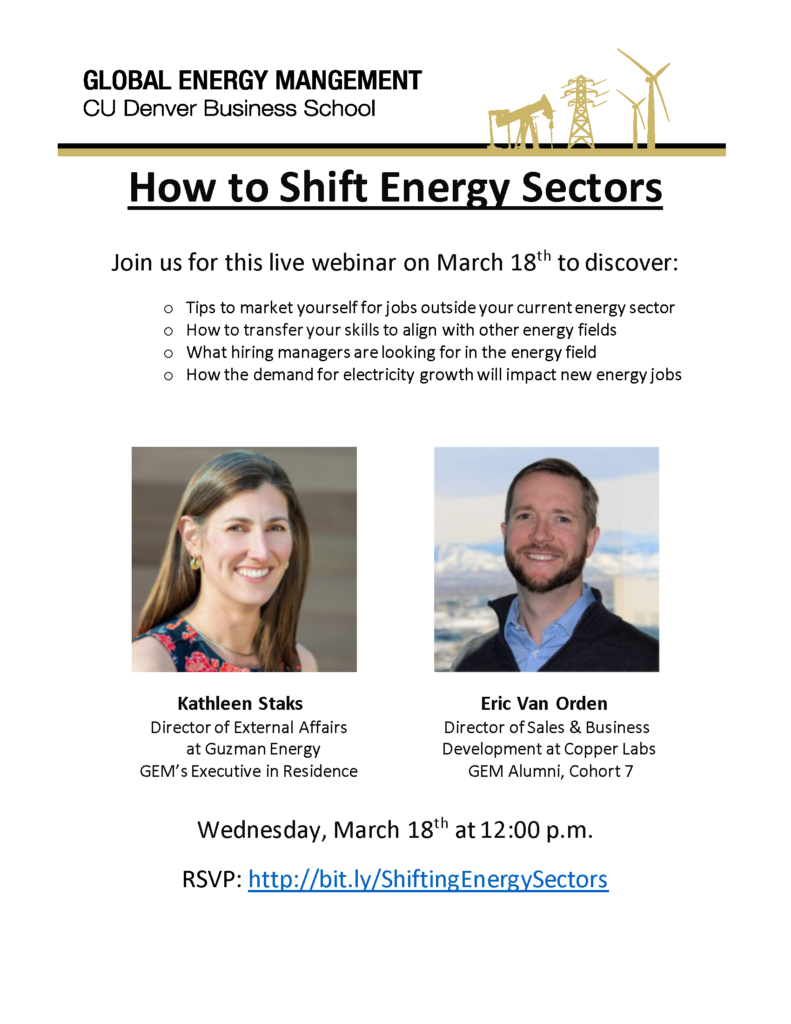 GEM Energy Industry Webinar on "Shifting Energy Sectors" will be from 12-1pm on Wednesday, March 18th  – RSVP: http://bit.ly/ShiftingEnergySectors