19 Oct

October Technical Lunch, and Volunteer Day & Member Appreciation HH
October Technical Lunch – Hydraulic Fracturing
Join WOGA for our October Technical Lunch.  This months topic will be Hydraulic Fracturing and we are excited to welcome Ashley Watling from OneStim Schlumberger as our speaker.  You know what hydraulic fracturing is, now come to learn and understand the details of fracturing to have more confident conversations on the topic.
Ashley Watling has been working with Schlumberger in the oilfield for over 8 years across Australia, New Zealand and the USA. Originally from Canada, she has recently relocated to Denver, Colorado as a OneStim Account Lead focusing on client support for Fracturing and Pump Down Perforating (PDP) Services.
DATE: Tuesday, October 30th
TIME: 11:30am – 1:00pm
VENUE: Republic Plaza – Commons Conference Room (Concourse Level)
370 17th St.
Denver, CO. 80202
COST: $10 Member, $15 Non-member
REGISTER HERE:  October Technical Lunch
November 8th

 

 –  Volunteer with WOGA at the Tennyson Center and Member Appreciation Happy Hour
FIRST, VOLUNTEER:
The Tennyson Center for Children is dedicated to helping children who have experienced severe abuse, neglect, and/or trauma so they can bravely, and safely, change their life's story.  WOGA members sign up today to volunteer with us from 2-4pm on November 8th and help kids who need it most by giving your time.
REGISTER HERE:  Volunteer Day – Tennyson Center
Contact Alex Sale at info@wogacolorado.org for more information.
SECOND, RELAX AND CELEBRATE WOGA!
Thank you to all our members for making WOGA the awesome organization it is. We want to show our appreciation to each and everyone of our members.  Please join us for our Member Appreciation Happy Hour! Each ticket includes two drinks and appetizers.  Part of the proceeds will benefit the Tennyson Center.
Also, you can pick up your WOGA Gear at the Member Appreciation Happy Hour. If you need to make other pick up arrangements please contact us at info@woga.com.
DATE:  Thursday, November 8th
TIME: 4:30-6:30
VENUE:  Fogo de Chao
1513 Wynkoop Street
Denver, CO. 80202
COST: $10 Member, $15 Non-member
Drinks are generously being sponsored by Halo Branded Solutions!
REGISTER HERE:  Member Appreciation Happy Hour
Want to help spread the word on Prop 112? Check out the information below for more ways to get involved.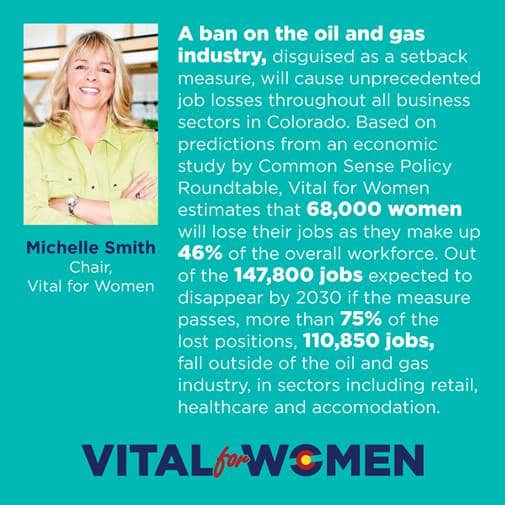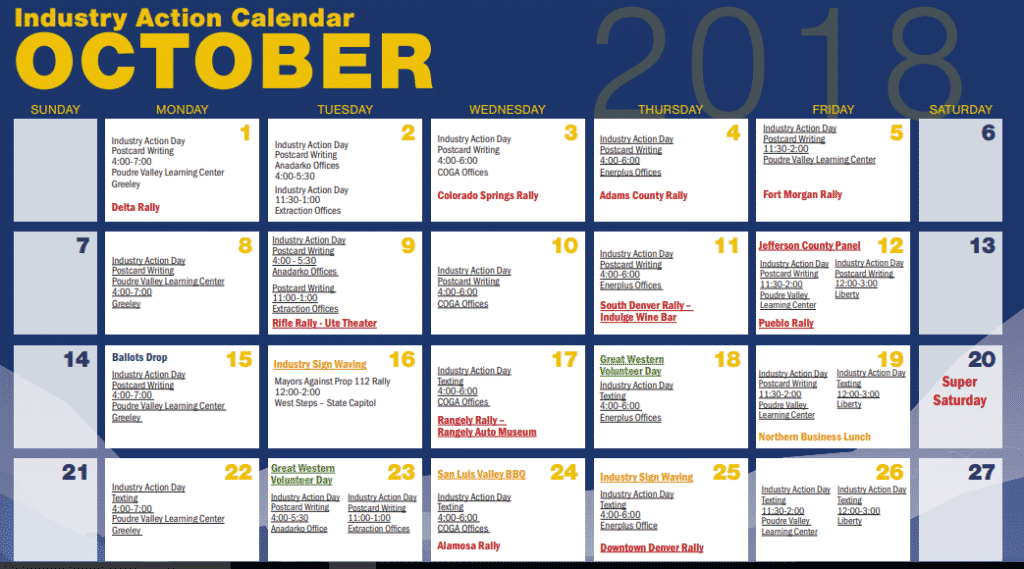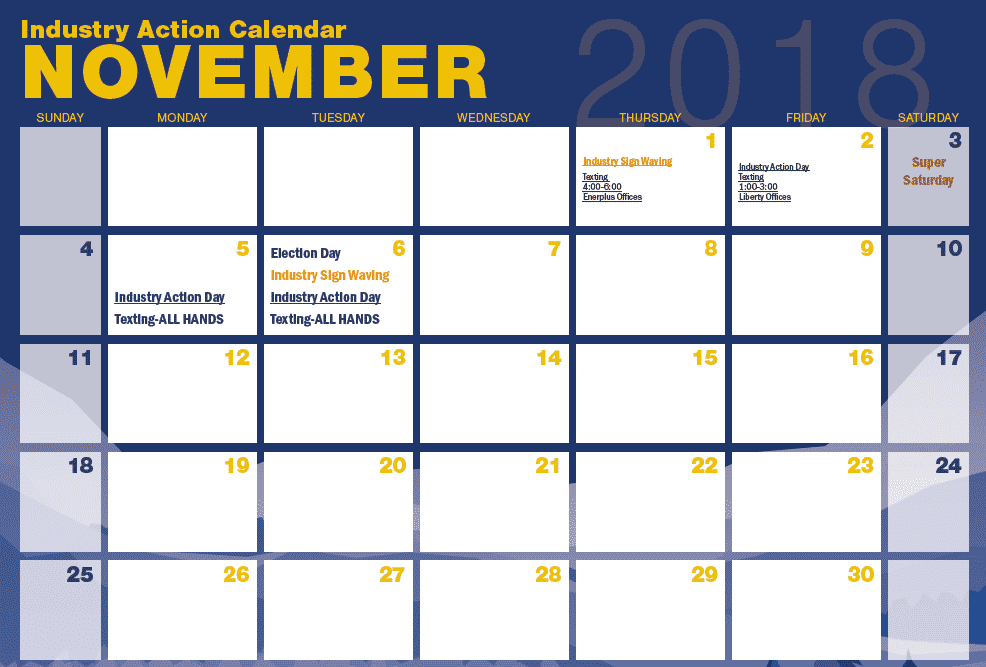 Colorado Oil & Gas Association