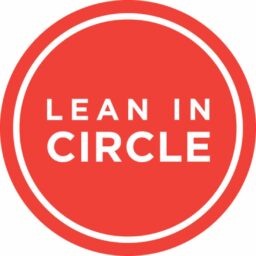 10 Mar

Lean In 2023: Modeling Change & Shifting Culture. March Virtual Speaker: Uma Gopaldass
Uma Gopaldass: From Cubicles to Boardroom – How Courageous Women are Side-stepping Imposter Syndrome to Get a Seat at the Most Powerful Tables
Not too long ago, I was stuck among a sea of mid-management roles in a couple of incredibly wealthy, global, public-listed firms. The more I strove for leadership positions, working myself into a ditch, the more I hit the cinderblock of career advancement caving in on me. Apparently, these positions were never meant for a person like me. What is a person like "me," you ask? It is a person like you – someone hardworking, striving for the best, constantly giving up my personal life to divert more energy into my professional success, articulating very well at performance reviews, doing everything my management wanted, training, learning, training…. You get the picture.
So, I flipped the switch. I side-stepped and started my own consulting company. That was 7 years ago, I am now in paid Boardrooms, sitting among some powerful people, making some big waves in the world. I only wish I had believed in myself a lot sooner. See, women are more prone to imposter syndrome in the professional world than men. Join me to find out how you can overcome this."
Uma Gopaldass is a Board-certified governance counsel with 32 years of global experience in the Natural Resources, Technology and Management Consulting industries. She is an active board director, chair of committees and sits on several investor councils. Her company, Leading Lotus, guides chief executives to navigate a myriad of business challenges in today's economic climate. Prior to this, Uma managed multiple global re-organizations, including mergers, acquisitions, and restructurings for industry-leaders, including Schlumberger, Accenture, Newmont, and Fortune 500 clients, Unilever, Deutsche Bank, and Chevron.
Venue: Zoom Video Meeting
Starts: Thu, March 16 2023, 11:00 am MST
Ends: Thu, March 16 2023, 12:30 pm MST