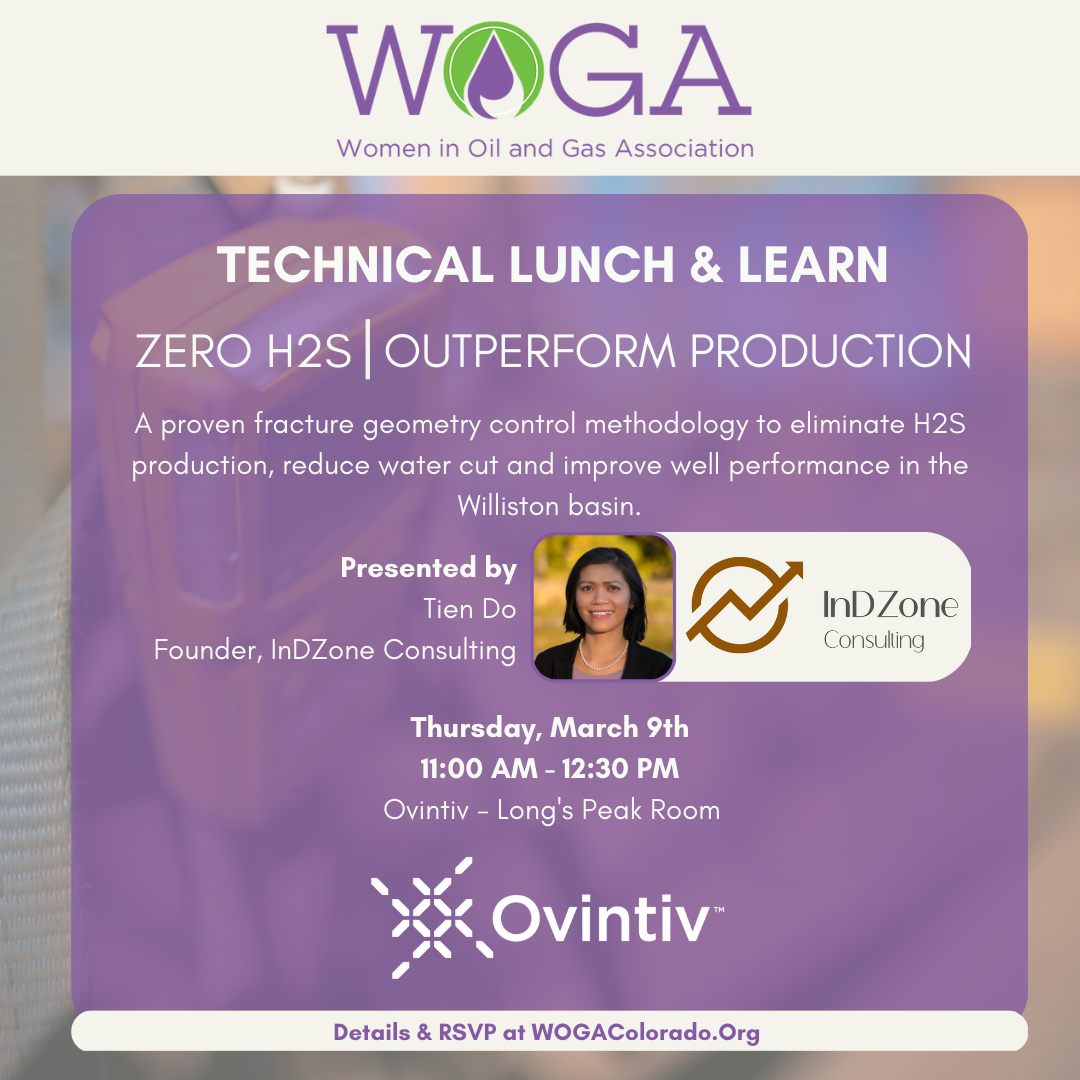 25 Feb

Join WOGA for our first Technical Lunch of 2023!

All are welcome as we join Principal Engineer, Tien Do, Founder and CEO of InDZone Consulting to learn about A Proven Fracture Geometry Control Methodology To Prevent H2S Production, Reduce Water Cut And Improve Well Performance In The Williston Basin

In the past decade, increased H2S production from wells has raised health and safety concerns, reduced well economics and become increasingly problematic for operators and midstream service providers.

H2S and excessive water production have been identified in the areas where stress barriers in the upper and lower Bakken shales are not sufficient to contain fracture height generated by hydraulic stimulation. As a result, fractures grow into undesired zones that have strong presence of anhydrite to generate large amounts of sour gas.

This technical presentation combines many researches, technical papers in the attempt to understand the sources of H2S production in the basin. It also shares case studies of a fracture geometry control methodology in combination with optimized completion design to prevent H2S production, reduce water cut and improve well performance. This technique has proven successful on 11 wells in Dunn county and William county, ND.
THURSDAY, MARCH 9
11:00 AM – 12:30 PM
OVINTIV LONG'S PEAK ROOM