26 Sep

Have you registered yet??

Learn how success in today's business environment means a set of both IQ and EQ skills!

Join Executive Coach Barb Van Hare for a practical, engaging workshop on Thursday, October 10th from 7:30am – 12pm.

Workshop Topics:
Define EQ
Identify your current EQ skills
Understand your current level of EQ skills
Learn how at any age, any time in your life, you can improve your EQ and make a positive impact on your life, both professionally and personally
Learn straight forward strategies to improve your EQ
Open to both women & men.
DATE: Thursday, October 10th
TIME: 7:30-12:00 pm
VENUE: Republic Plaza
370 17th St, Concourse Level
Denver CO 80202
Cost is only $75 for Members, $125 for Non-Members
Breakfast will be served at 7:30 and lunch at 12:00 pm. Sign up now on our website: Registration
Industry Events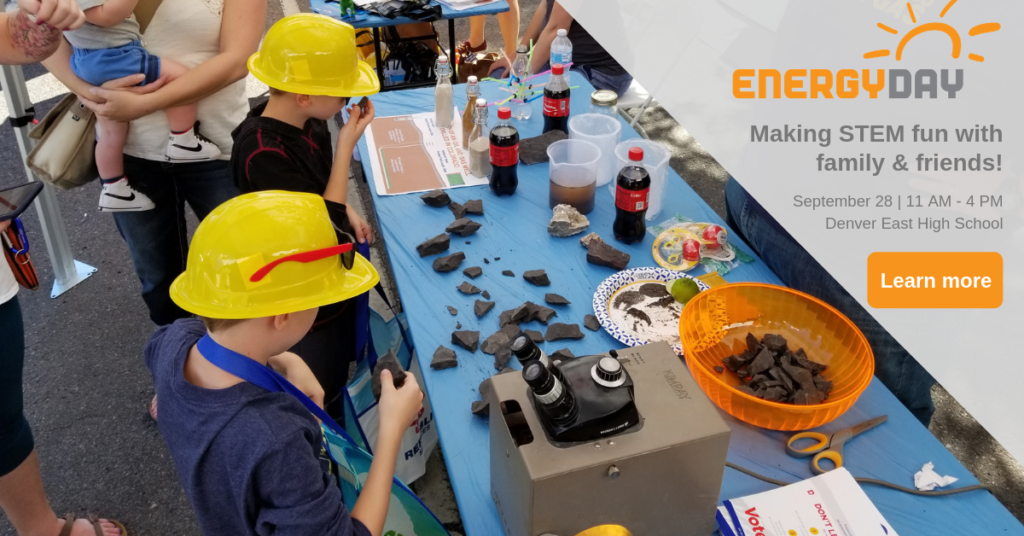 Energy Day is Colorado's first FREE family festival showcasing exhibits focused on science, technology, engineering, and mathematics (STEM) for ALL ages. Energy Day will feature exciting exhibits and interactive demonstrations that will teach students and their families about various forms of energy and how through STEM education, they can find an exciting career in the energy industry. Come down and support our local schools, energy experts, and the amazing kids out there looking to learn and develop their skills in STEM education!

What will you see at Energy Day?
Kendrick Castillo Memorial Tournament – FIRST Robotics Competition (see below for more information)
Denver Museum of Nature and Science will be there with Rockets
National Renewable Energy Laboratory created an escape room
Children's Museum of Denver is bringing their kinetics engineering exhibit showing force and motion
Colorado School of Mines Engineering Design Department is hosting an onsite engineering design contest (winners will receive cash GC's!)
Industry professionals will be available to speak with and instruct students about career path choices
Energy Day Academic Program Awards Ceremony, recognizing and celebrating students for their hard work in Denver-area STEM competitions, will begin at 1:00
We are raffling gift cards for educators!
Freebies and giveaways will abound, so come out and celebrate STEM!