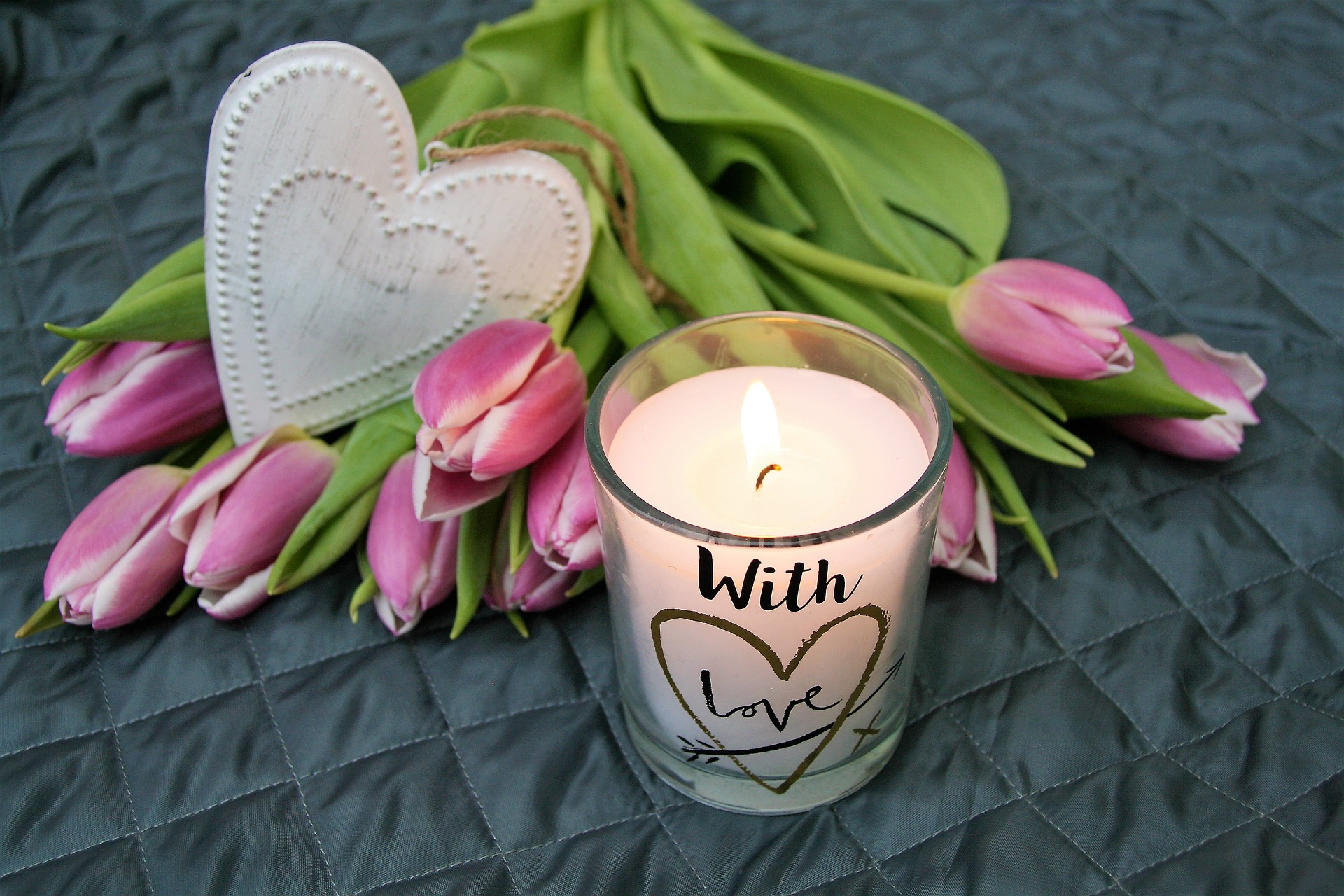 06 Feb

February 2020 Newsletter
February Lean In Circle Lunch: Connection
The month of February is all about CONNECTION.  With both Valentine's Day and "Gal"entine's Day quickly approaching, what better time to talk about connecting in a professional environment!  The value of a properly leveraged network is limitless.  Specific strategies make networking engaging, fun and effective…And eye-opening to possibilities bigger than imagined! Whether within a company, an industry or a community, an expansive network helps connect resources to opportunities, both for yourself and on behalf of others.  Come join us for a Networking workshop in which we'll explore the why and how of networking.
If you're looking for a job, a mentor or some basic tips, you'll walk away knowing:
The 2 essential skills to transform new contacts into valuable relationship
How a networking strategy impacts the depth of your network
Skills for introverts and extroverts alike
New connections with other attendees
This will be an opportunity to learn, practice and grow your network all in one.  You'll be ready to rock your next networking event.  For anyone who's ever questioned what she gets out of networking or wonders why her connections haven't amounted to anything, this is the session for you!  And, if you simply want to amp up your networking game, this is a fit as well!  The time to network and grow connections is NOW.  Come celebrate Gal-entine's Day by networking with the amazing women of WOGA on the 13th!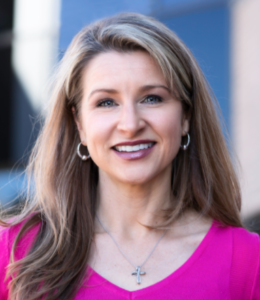 Jamie Dandar is a Confidence Coach and acclaimed "Barista of Bravery," serving up cups of confidence for women every morning!  Throughout her career she's specialized in Sales, Marketing and Business Development…in various technical industries, all of which rendered her one of very few females.  Upon being featured in an article in Scale It magazine as a 'Strong Female in Male Dominated Industry,' Jamie received requests for more information.  Thus, was born her official mission to share her insider strategies on fostering confidence and properly navigating what could otherwise be perceived as intimidating or challenging situations…particularly for women in the business world. She empowers by sharing lessons she's learned first-hand in business environments and instills confidence by igniting action.
Jamie embraces differences in personal styles and strives to work effectively within them.  Company-wise, she's worked in all phases from Start-up to Fortune 100.  Named one of the Denver Business Journal's Top 40 Women in Energy, Jamie has a huge passion for energy forms of all types and promotes sustainable solutions as a way of life.  She sits on the board for the Women in Oil and Gas Association and is a member of the National Speaker Association.  She is also a mentor in The CHOICE Program which serves teens in foster care.
She earned her undergraduate degree from The Ohio State University and an entrepreneurially focused MBA from the University of Colorado.  Jamie resides in Lakewood, CO with her husband, Rob, and their dog, Penny.  They enjoy hiking and she touts her HIGHEST accomplishment as seeing the sunrise on the summit of Mt. Kilimanjaro when she and her husband completed a charity climb.
Jamie is currently offering workshops and leadership coaching to help women ditch doubts and own their grit!  In the spring of 2020, she is launching a book for women in business.
Contact Jamie at jamiemdandar@gmail.com or 303-618-0603 to schedule a speaking engagement or lunch-time workshop.  The website, www.jamieempowers.com, is currently under construction.
DATE: Thursday, February 13th
TIME: 11:00-12:30
VENUE: Sterling Energy Offices
1200 17th St 2nd Floor, Mt Evans Conference Room
Denver, CO. 80202
COST: $10 Member, $15 Non-member
Lunch is generously provided by Sterling Energy!
REGISTER HERE:  February Lean-In Lunch
February Tech Lunch
David Ramsden-Wood was the Co-Founder and COO of OneEnergy Partners (2018 sale). The creator of the #hottakeoftheday, David began his career in energy as a Reservoir Engineer for Anadarko in 2001. Throughout his career, he has held roles across the analytical spectrum, including Completion and Production Engineering and Business Development. One of David's key skillsets is his ability to analyze the flow of funds throughout the opportunity set and to interpret market trends which has led to the founding and co-founding of multiple oil and gas teams and entities.
David is passionate about the future and face of the oil and gas industry, and the evolution of the Energy Industry as a whole. David's Daily #hottakeoftheday is seen by approximately 30,000 professionals and can be found on LinkedIn following the # and now at hottakeoftheday.com with a podcast recently launched this January.  David's new book "What the F@&k is Wrong with Everybody Else?" is now available on Amazon.  He holds an MBA from Cornell University and a B.Sc, Engineering from University of Calgary.
DATE: Thursday, February 20th
TIME: 11:30-1:00
VENUE: Republic Plaza
370 17th St, Concourse Level
Denver CO 80202
COST: $10 Member, $15 Non-member
Lunch is generously provided by Merrill Lynch!
REGISTER HERE:  February Technical Lunch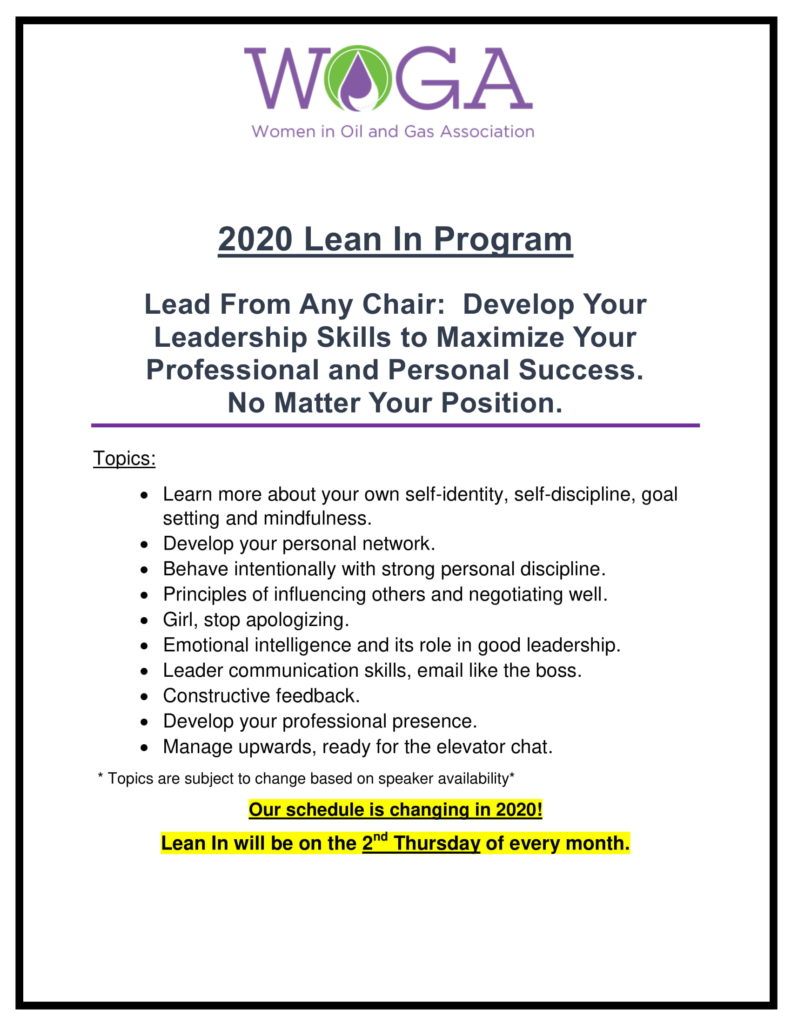 REGISTER HERE:  2020 Lean In Program