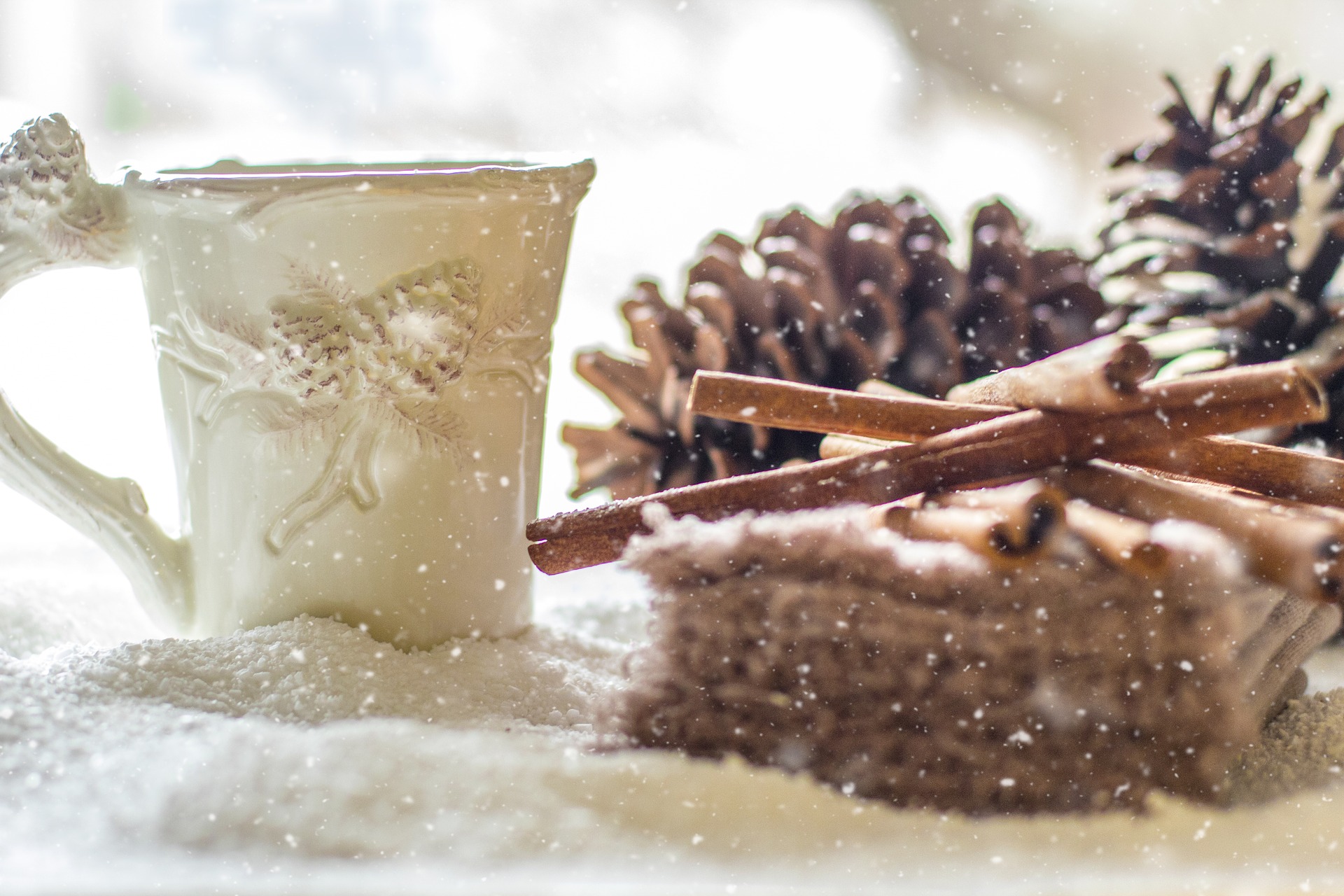 05 Dec

December 2019 Newsletter

2019 has been great so far and we are going to finish it strong together! YOU made this year awesome and we look forward to seeing you at our events this month.

WOGA is so grateful for each and everyone one of you. Thank you for making WOGA everything that it is and we already know that 2020 is going to be great!
December Lean In Circle Lunch: Final Vision Board Check-in and End of year celebration!
Bring your Vision Board from January, get with your group and discuss the goals you made 12 months ago. What if you didn't meet one, or any, of your goals? Whether you made a Vision Board in January, or had one on a post-it note on your computer monitor, we'll talk about deconstructing the reasons for why you didn't meet THAT particular goal. Because, chances are, you probably met a few others you didn't even realize.
We are also having our end of the year celebration.
DATE: Tuesday, December 10th 
TIME: 11:00-12:30
VENUE: Sterling Energy Offices
1200 17th St 2nd Floor, Mt Evans Conference Room
Denver, CO. 80202
COST: $10 Member, $15 Non-member
Lunch is generously provided by Sterling Energy!
REGISTER HERE:  December Lean-In Lunch
WOGA HOLIDAY PARTY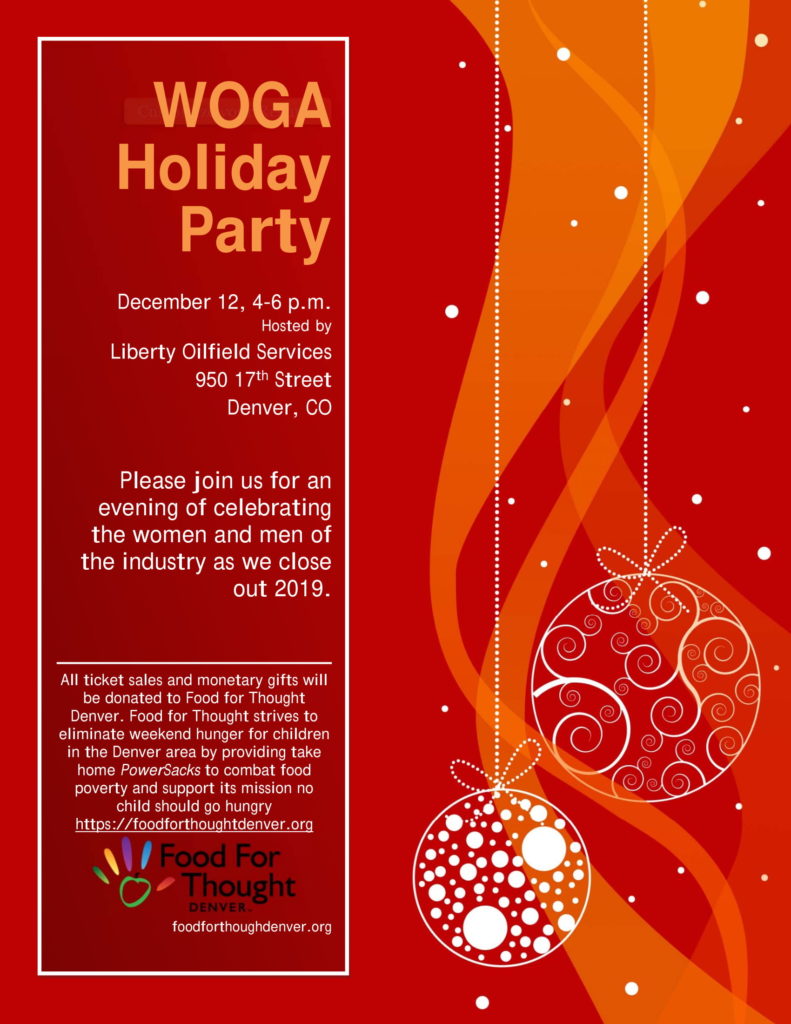 The WOGA Holiday Party will be December 12th and will be generously hosted again this year by Liberty Oilfield Services.  This event is open to women and men – we can't wait to celebrate the fantastic year of education, networking and fun that WOGA brought to it's members in 2019!
DATE: Thursday, December 12th 
TIME: 4:00-6:00 PM
VENUE: Liberty Oilfield Services – Suite 2400
950 17th Street
Denver, CO. 80202
REGISTER HERE:  WOGA 2019 Holiday Party
Lean In 2020
We have now opened registration for the Lean In 2020 program! We have added a new and exciting element to the Lean In circles, a book club and Dare to Lead is our selection for 2020. Lean In program annual members will receive their own copy of Dare to Lead compliments of WOGA!
Please note we are moving to the 2nd Thursday of the month so our first meeting is January 9th.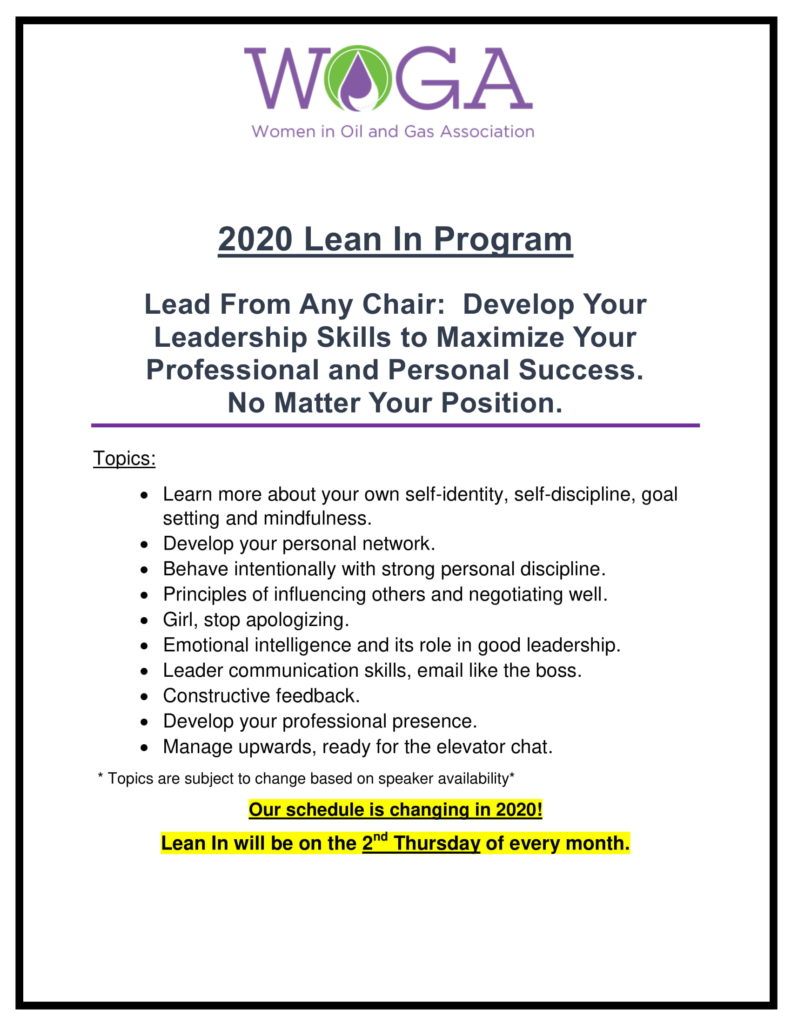 REGISTER HERE:  2020 Lean In Program
Parting Thoughts
As the countdown to the holidays begins, don't forget to add self-care to your to-do list. December is a month where it is easy to ignore ourselves while we try frantically to achieve Holiday Season expectations. Even something as simple as coffee with a friend can be the mental break and 'mental refresher' we need. Plus, don't forget all the lessons from Lean In last month, remember NO-VEMBER? The lesson carries nicely through the holiday season. Say NO when you feel stretched or over-whelmed. Listen to what your intuition and body are telling you. December is also a good month to start thinking about 2020 and what goals you will set for yourself, both personally and professionally. We will be talking goals at the first Lean In circle in January. It's never too early to start mapping out your personal plans for a brand new year. A brand new year means new adventures and new opportunities!