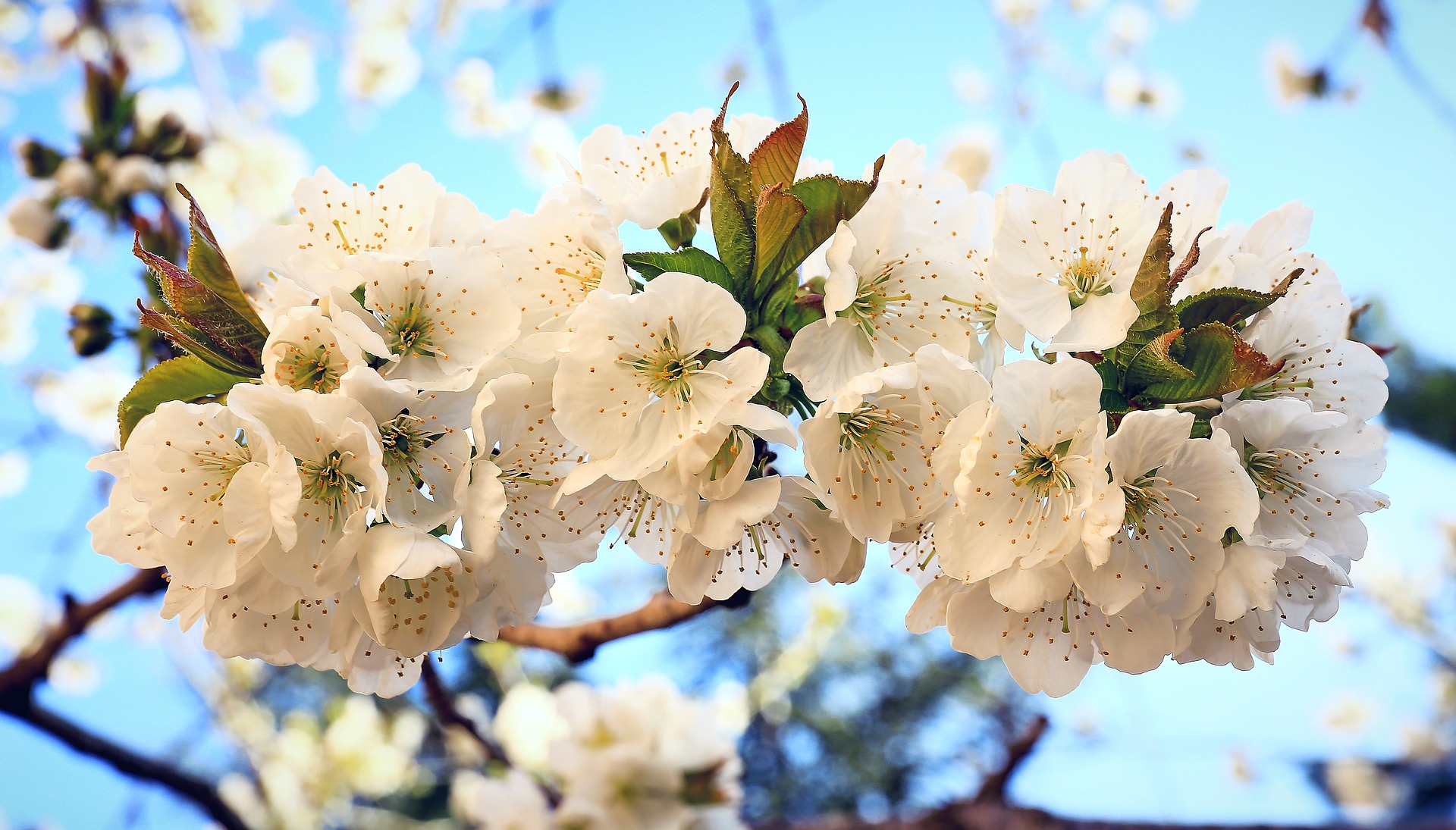 04 Apr

April 2019 Newsletter

Spring is officially in the air! You know what that means – warmer weather, more sunshine and awesome WOGA events. Read on to find out what we have going on this month and more!
HERWorld 2019- Recap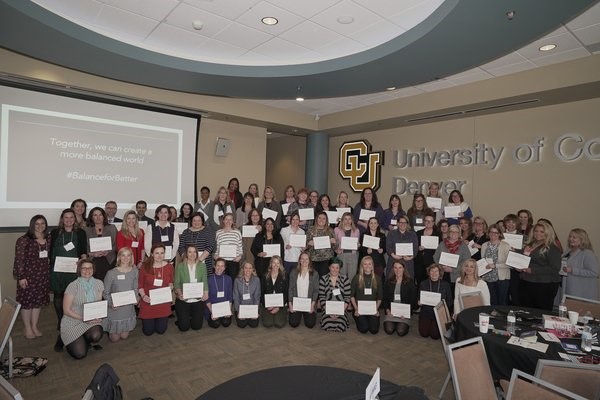 HERWorld was such a great success! The content, speakers, audience were full of inspiration. If you missed it, mark your calendar for next year and we'll see you on International Women's Day for HERWorld20! We'd like to say a special thank you to all of our WOGA volunteers. We couldn't have done this without you.
Joan Green (WOGA Board Member and Vice President Origination at ARM Energy), Rhonda Gathers (WOGA Member and Vice President, Engineering & Operations at Rampart Energy Company), McKenzie Conley (WOGA Member and Assistant at 6G Wellhead LLC), Nesa Opp (Elevate Member and Owner of Scout and Molly's), Jamie Dandar McKinney (WOGA Member and Sales, Marketing and Business Development Specialist at Tervita Corporation), Anna Thauberger (WOGA Board Member and Strategic Sourcing Manager at DCP Midstream), Lia Fields (WOGA Board Member and Engineering Technician at Bonanza Creek Energy) and Alex Sale (WOGA Board Member and Director Of Engineering at Eagle River Energy Advisors, LLC).
See you there next year!
April Lean In Circle Lunch – Work Life Balance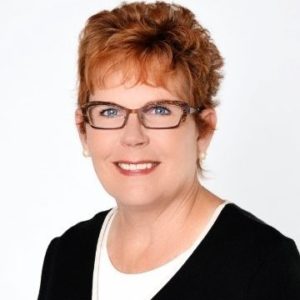 Join us and Cheri Vargo for a great discussion on Work Life Balance!! Cheri is a Denver native and is the Owner of Dale Carnegie Colorado. With over 25 years of experience with Dale Carnegie, Cheri is passionate about the clients they serve and the growth potential that lies inside of everyone. As a speaker for Dale Carnegie, Cheri's enthusiasm and passion for her audience's experience is always present!
Dale Carnegie Training is an international organization in 90 countries and 30 languages.  Dale Carnegie focuses on the people side of business. Our corporate culture is fueled by a compassion for people and a desire to help others. It's built upon the timeless knowledge of human nature that Dale Carnegie has instilled in all of us.
Having a heart for also helping to transform non-profit organizations, she has served on the Board of Directors of Colorado Women's Education and Employment for over 10 years, as well as Project Angel Heart  for 10 years.
This month Cheri will be discussing how creating Work-Life Balance can be a challenging process for most professionals. One of the results could be increasing our stress levels if all we do is work. Work-Life Balance is a necessity for professionals in today's complex world, but it takes awareness and effort to achieve that balance. Often obstacles, ranging from unplanned emergencies to conflicting priorities, can prevent us from maintaining a healthy balance. Being attentive and cautious of how we are devoting our time helps us pave a path towards a balanced, successful career and life. We will look at how we will be able to:
Assess the degree of balance in our life
Define areas where we could spend more time/less time
Plan to bring more balance into our life.
DATE: Tuesday, April 9th
TIME: 11:00am – 12:30pm
VENUE: Sterling Energy Offices
1200 17th St, 2nd Floor Mt. Evan Conference Room
Denver, CO. 80202
COST: $10 Member, $15 Non-member
Lunch is generously provided by Sterling Energy.
Register Here:  April Lean In Lunch
April Technical Lunch – Business Development from an E&P perspective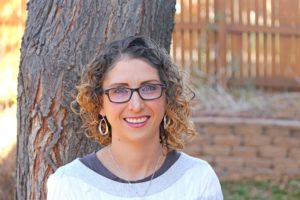 Register today for our April Tech Lunch! This month our keynote speaker is Erin Jordheim!
She is going to present a cradle-to-grave overview of the business development process. BD is largely relationship-based, but is much more than just attending cocktail parties and rubbing elbows with CEOs. Without a true technical and financial understanding of the assets and companies being analyzed, deals cannot be made. She will discuss how every piece of the puzzle fits together to form a group whose sole focus is to pursue strategic opportunities in order to establish the future for its company.
For the last 11 years, Erin has been at Whiting Petroleum Corporation, 10 of which were on the Reservoir Engineering team. Within the last year, she transferred her technical expertise to the Whiting's newly formed Business Development team. With a background in Data Science as well as Reservoir Engineering, she has been able to combine computational analysis with engineering know-how in order to work through potential acquisitions, divestitures, and mergers.
Erin holds a Bachelor's degree in Applied Mathematics with a minor in Chemical Engineering from the University of Colorado, as well as a Master's degree in Applied Mathematics from the University of Washington. She is a Colorado native. In her spare time, she enjoys skiing, playing hockey, coaching soccer, and hanging out with her husband Ross, son Cam, and daughter Rae.
Please register ahead of time to ensure there is a proper headcount for lunch.  Drop-ins will be allowed if there is space and may pay at the event but are not guaranteed lunch.  
DATE: Monday, April 22nd
TIME: 11:30am – 1:00pm
VENUE: Republic Plaza – Commons Conference Room (Concourse Level)
370 17th St.
Denver, CO. 80202
COST: $10 Member, $15 Non-member
Lunch is generously provided by Merrill Lynch!
REGISTER HERE: April Tech Lunch
Industry Partners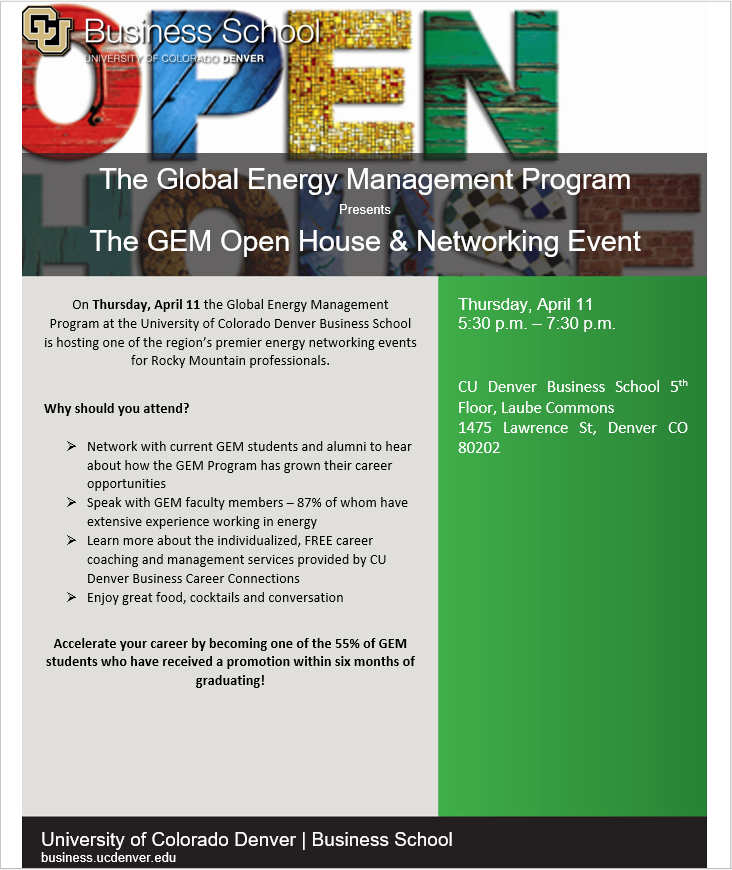 The GEM Program's Open House & Networking Event is on Thursday, April 11th from 5:30-7:30pm. Interested in learning more?  REGISTER HERE
Another great offering by GEM is The Lifecycle of Oil & Gas Certificate Course! It will be from April 24-26th. Admission to this course is open to anyone with an undergraduate degree, and there are no prerequisites to register. Tuition costs $1,500 and includes lunch and transportation to energy site tours. Denver Petroleum Club members receive a $250 discount. For any questions, please contact Michele Motley at michele.motley@ucdenver.edu or 303-315-8066.
Parting Thoughts
We'd all like to believe we're self-aware, but in reality, the facts point to a more sobering truth. Organizational psychologist Tasha Eurich has spent the last 4 years researching what it truly means to be self-aware, and in the process, has made a surprising discovery about human perception. In this illuminating talk, Eurich dissects common misbeliefs about introspective thinking and provides a simple way we can get to know ourselves just a little bit better.
Have any ideas or feedback on what you'd like to see in next month's newsletter? Email us today at info@wogacolorado.org. We look forward to hearing from you!