15 Mar

Upcoming Events
March Technical Lunch
Please join WOGA for our monthly Tech Lunch! Our keynote speaker is Sonja Borodko who will be talking about how Debt and other Banking products play a part in establishing and growing an O&G Company.
Please register ahead of time to ensure there is a proper headcount for lunch.  Drop-ins will be allowed if there is space and may pay at the event but are not guaranteed lunch.  
DATE: Tuesday, March 26th
TIME: 11:30am – 1:00pm
VENUE: Republic Plaza – Commons Conference Room (Concourse Level)
370 17th St.
Denver, CO. 80202
COST: $10 Member, $15 Non-member
Lunch is generously provided by Merrill Lynch!
REGISTER HERE: March Tech Lunch
April Lean In Circle Lunch – Work Life Balance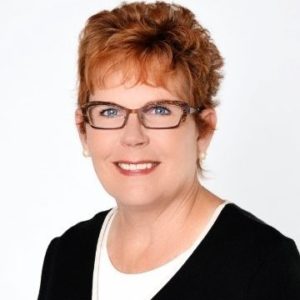 Cheri Vargo is a Denver native and is the Owner of Dale Carnegie Colorado. With over 25 years of experience with Dale Carnegie, Cheri is passionate about the clients they serve and the growth potential that lies inside of everyone.
As a speaker for Dale Carnegie, Cheri's enthusiasm and passion for her audience's experience is always present!
Having a heart for also helping to transform non-profit organizations, she has served on the Board of Directors of Colorado Women's Education and Employment for over 10 years, as well as Project Angel Heart  for 10 years.
Cheri is discussing how creating Work-Life Balance can be a challenging process for most professionals. One of the results could be increasing our stress levels if all we do is work. Work-Life Balance is a necessity for professionals in today's complex world, but it takes awareness and effort to achieve that balance. Often obstacles, ranging from unplanned emergencies to conflicting priorities, can prevent us from maintaining a healthy balance. Being attentive and cautious of how we are devoting our time helps us pave a path towards a balanced, successful career and life. We will look at how we will be able to:
Assess the degree of balance in our life
Define areas where we could spend more time/less time
Plan to bring more balance into our life.
Industry Partners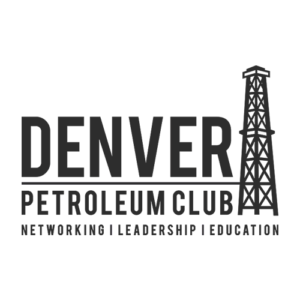 WOGA is happy to announce our partnership with the Denver Petroleum Club!! Established in 1948, the Denver Petroleum Club (DPC) is a membership organization supporting oil and gas and energy professionals with networking, leadership development, and educational opportunities. From their monthly networking events to their annual Mentor program, there is something for everyone looking to build relationships and grow as a professional. Membership is available for individuals, corporations, and students.
WOGA members that sign up for DPC will receive a $25 discount on individual DPC memberships if they put "WOGA" in the "how they heard about us" section during registration.
We look forward to working together this year!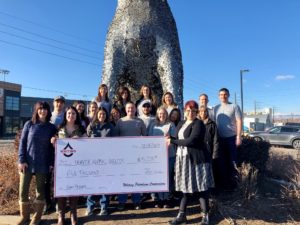 In other awesome partner news: Last month, employees from Whiting Petroleum volunteered at the Denver Animal Shelter (DAS). The group assembled handmade toys for the animals staying with DAS as well as presented a $5,000 check to the organization for general operating costs.
Thank you Whiting for what you're doing for the community.