31 Aug

WOGA Upcoming Events

Hi Ladies,

and happy Wednesday! We cannot wait to see those of you who signed up for our golf clinic. If you could not make it, fear not, we have another IN PERSON event next week! Read below and join us next week for our awesome upcoming Tech Lunch and Lean In.
TECHNICAL LUNCH
Please join us Tuesday, September 7th for an IN PERSON technical lunch! Patricia Martinez will speak about Sustainable Electrification of Compression and Carbon Capture Solutions.

Patricia Martinez, Chief Energy Transition Officer and President, Latin America – Enerflex
Patricia is an instrumental member of Enerflex's leadership team and as President, Latin America is responsible for driving the growth of the Company's Latin American business. In addition to her regional operating responsibilities, in 2021, Patricia was appointed Chief Energy Transition Officer. In this role, Patricia is accountable for the Company's global strategy in the Energy Transition space, focused on delivering low-carbon energy solutions and positioning Enerflex for long-term success. Her innovative mindset and ability to challenge traditional markets is key to her function at Enerflex.
Prior to joining Enerflex, Patricia was the Senior Vice President of International Contract Services for Axip Energy Services, LP, where she oversaw the management and growth of Axip's international business, which included operations in Latin America, Southeast Asia, and the Middle East. Prior to gaining that role, Patricia was Vice President of Latin America and Director of International Ventures for Valerus Compression Services, Axip's predecessor company. Before joining Valerus in 2007, she held several positions in sales and marketing with Shell U.S. and Conoco Argentina. She is a board member of Orocobre Limited, a global lithium carbonate producer and established producer of boron, and of the Instituto Argentino del Petroleo y Gas – Houston (IAPGH). She is also a member of the Young Presidents Organization (YPO). Patricia holds an MBA from Houston Baptist University and a Bachelor of Business Administration degree from Universidad Argentina de la Empresa in Buenos Aires.
Venue
The 410 Building
Address
410 17th St
Denver CO 80202, US
Starts
Tue Sep 7 2021, 11:00am MDT
Ends
Tue Sep 7 2021, 12:30pm MDT
LEAN IN: WHAT IS YOUR COMMUNICATION STYLE & WHY SHOULD YOU CARE?
Our very own and very fabulous Kat Mann will be our September Lean-In Speaker!! Register and join us to learn more about defining the 4 Merrill-Reid Communication Styles, identifying your style, identifying styles of those around you and adapting to communicate more effectively to achieve your goals.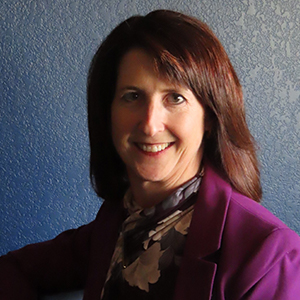 Kathleen (Kat) Mann grew up in IL, met her husband Mark as an undergrad at WIU and went on to earn her MA in Communications at UW-Madison. While at UW, she taught Public Speaking and Small Group Communication. In 1994, she & Mark moved to Casper, WY where Kat began her adventure in O&G in 1995. Kat started with Marketing and Parts & Service Sales until she was promoted to AMS Sales Manager and eventually Waukesha Product Line Manager. Pregnant with her daughter Addison, the family moved to Frederick, CO and started living the dream in Weld County. May 2008, Kat became a proud part of the Enerflex Sales Team.
Kat loves to combine her passions for cycling, fundraising & promoting great charities. Thanks to her generous colleagues, she has raised thousands of dollars to fight diabetes and MS, and to fund the Greenhouse (GH) Scholars. Kat's GH mentee is a proud 2020 CSU grad. Through Greenhouse, Kat is an Ambassador for the Venus de Miles all women cycling event in August and is on the selection committee for the next class of GH Scholars.
Some of Kat's favorite people are WOGA members. She finds value in every Lean In and looks forward to everyone's contributions.
| | |
| --- | --- |
| Venue | Zoom Video Meeting |
| Starts | Thu Sep 9 2021, 11:00am MST |
| Ends | Thu Sep 9 2021, 12:30pm MST |