08 Mar

HAPPY INTERNATIONAL WOMEN'S DAY!

Hi Ladies. We at WOGA are so honored to be a part of a group with such strong, beautiful, hard-working and badass women! We want to take a moment to say thank you for supporting WOGA – we would be nothing without YOU!

.

.

.

Celebrated since 1911, the theme for this year's International Women's Day is 'Break The Bias'. According to the official IWD website, this theme is explained as follows: "Whether deliberate or unconscious, bias makes it difficult for women to move ahead. Knowing that bias exists isn't enough. Action is needed to level the playing field."  Lean more about how to fight bias at:  https://leanin.org/50-ways-to-fight-gender-bias and join us for our Lean In program every month!  Our fabulous WOGA board members are working hard to arm women in our industry with knowledge, skills and connections to fight biases everyday!  Meet the amazing women who make our organization SHINE! 

Chris Prah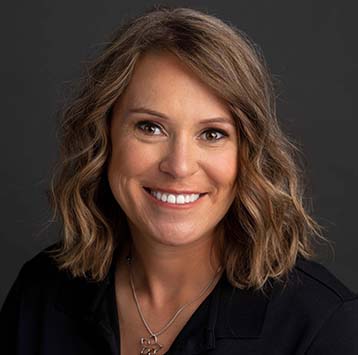 Who knew back in the early 1990s, "living in a van down by the river" might turn out to be true for Chris one day! #RVlife for the last few years has allowed Chris and her wife and their happy-go-puppy, Houston rescue dog named Juniper the ability to work, network, and play wherever opportunities arise. As a biologist turned business co-founder, Chris fills her days and time with outdoor adventures and business/leadership conversations. This all makes for a spontaneous life that allows Chris to see and experience different landscapes, cultures, and communities, from the Gulf Coast to the Midwest, from the western mountains to the Great Plains. Along the way she can't help but pick up petrified wood, cool rocks, and maybe even an animal skull if she is lucky! These treasures serve as memories of places encountered and life lived! Got RV life or entrepreneurship questions for Chris? Ask away! 
Kat Mann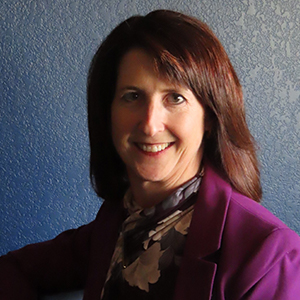 Kat Mann grew up in Rock Island, IL and moved to the Denver area by way of Casper, WY.  Kat has been a passionate member of the Rockies Oil & Gas community for over twenty-five years.  Depending on the time of year, you're most likely to find her on a road bike, mountain bike, snowshoes, cross county skis, golf course or a hiking trail.  Any of these may be followed by a stop for local live music and a tasty craft beverage.  Kat is very excited to be the Team Captain for WOGA in the Venus de Miles this summer.  Team members will pedal 33, 66 or 100 miles to benefit the Greenhouse Scholars and help under resourced high achieving kids get the support they need to thrive in college. 
Deanna Duell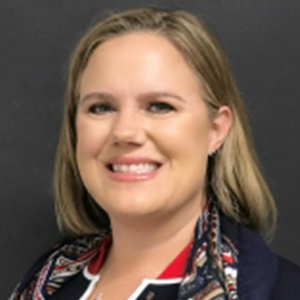 Deanna enjoys sharing her experiences learning and developing her career in oil and gas while connecting the dots between various professionals in the industry.  In addition to WOGA she has taken many opportunities to plug into the varied events offered throughout the years, including riding the ski train with SPEE, joining the many happy hours and events at DPC, and improving her golf swing with EnerCom, to name a few.  She gets a thrill out of travels to various states and cities attending industry group national conferences.  She generally resonates with her grandad who wrote a book called "Dilettante" because when it comes to integrating life and career activities she sees possibilities around every corner.
Camille Flournoy
Camille is a proud Louisiana born southern belle turned Colorado adventure gal! You can find her skiing in the winter or camping, climbing, and rafting in the summer. Nothing brings her more joy than seeing live music, especially at her happy place- Red Rocks! If you would have asked teenage Camille where she would be in 15 years, working in O&G in Colorado would not have been on the list, but she has found such a home making things happen in operations and networking with all the amazing people in our community!
Jamie Dandar McKinney
When Jamie is not sharing tools to empower women in leadership, she loves spending time outside. Originally an Ohioan, she considers the mountains to be an "outdoor playground for big kids."  You may also find her at local restaurants as she pursues her quest to find the perfect Brussels sprout. Supreme Court Justice Ruth Bader Ginsburg is a source of continued source of inspiration to Jamie and 'Progress Over Perfection' is one of her guiding mantras.  
Lia Fields
When she was 16, Lia wanted to be a chef or a florist but she soon learned she's more of a paint-by-numbers kind of creative. Now, a self-proclaimed data/tech nerd, she found her home amongst the spreadsheet crowd and is currently learning SQL. Her favorite summer activity is having drinks on the porch while watching the neighborhood kids play. Her favorite foods are coffee, bourbon, steak, and sashimi and believes it's perfectly OK for them to all be included in the same meal. Mr. Rogers always told children to "look for the helpers." It's very important to Lia to be a helper. Something she's done that she'll never do again is a Tough Mudder as she's not a fan of electrocution but something she will continue to do is see what she's physically capable of. She took up running in 2020 (it's the dog's fault), ran the Colfax Relay in 2021 and will run the full marathon in May. 
Anna Thauberger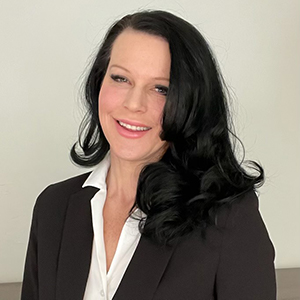 Anna is passionate about the oil and gas industry and the advancement of women in the workplace.  She is originally from Canada and has lived in several US states and Europe.  She loves running, but is always up for trying new sports, too.  Ask her about building beaver dams, learning German and opera singing! 
Debi Roe
Debi Spoo Roe fell in love with the Colorado Rockies almost 30 years ago. As a child growing up in Chicago, she never imagined how fulfilling the outdoors could be. Most winter days you will find her swooshing around Winter Park on her Downhill or X-Country Skis and in the summertime camping, golfing or enjoying a Mountain festival. A decade later, she had the privilege of finding a gratifying career in the Oil and Gas industry. Her career has gifted her many opportunities to work and mingle with some of the most intelligent people working on the most pressing issue – Energy. Excited to share some of her personal energy, Debi is a huge advocate of volunteering and sits on many non-for-profit boards.
.
.
.
LEAN IN
Celebrate International Women's Day with us in true international fashion!  Please join us on Zoom on Thursday, March 10.  We will be featuring the amazing Susan Morrice with an introduction from our own Jamie McKinney and some special guests joining us from Belize and Nigeria!
| | |
| --- | --- |
| Venue | Zoom Video Meeting |
| Starts | Thu Mar 10 2022, 11:00am MST |
| Ends | Thu Mar 10 2022, 12:30pm MST |
.
.
.
Forward this message to any amazing women you know who've helped you SHINE this year!